The school choice deadline of May 1st is fast approaching. We would love the opportunitiy to provide the students in your family with a quality education in a supportive enviornment. Feel free to contact us for more information at (870) 356-3612. The school choice forms may be picked up at any of our campus locations or Superintendent's office and may be accessed at the link below: LINK: rb.gy/f9zlcu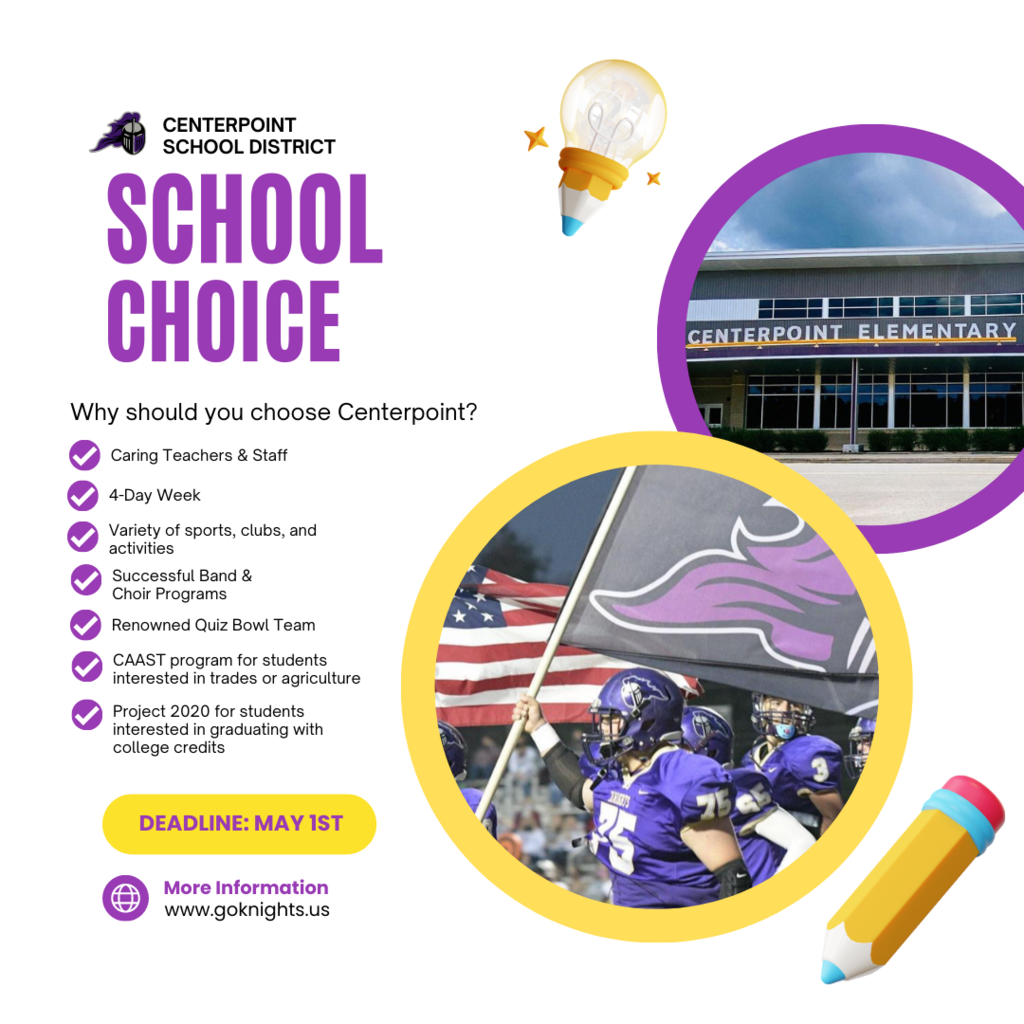 ANNOUNCEMENT THE 2022/2023 BMI REPORTS FOR INDIVIDUAL STUDENTS ARE AVAILABLE UPON REQUEST FROM PARENTS OF KINDERGARTEN, SECOND, FOURTH, SIXTH, EIGHT AND TENTH GRADES. CONTACT YOUR CHILD'S BUILDING NURSE TO ATTAIN YOUR CHILD'S BMI RESULTS.

Congratulations to Easton Taylor for being the newest member of the 30+ Club! Easton recently scored a 30 on the ACT.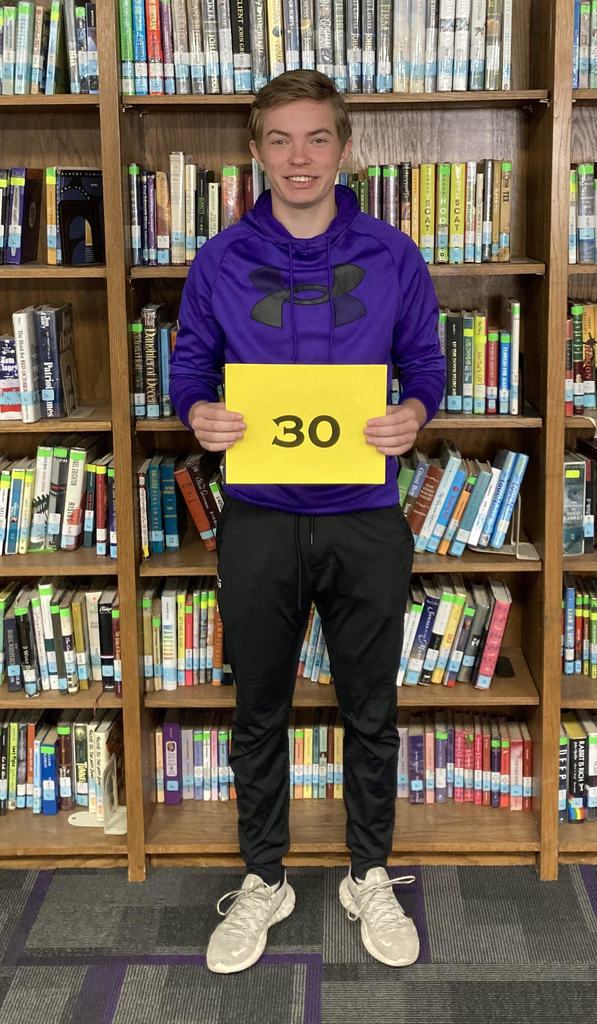 In response to another forecast of inclement weather, the Centerpoint School District will be closed on Thursday, February 2nd for onsite instruction and will be using AMI day #3. Thank you for your patience as we keep the safety of our students and staff a top priority.
Due to the amount of precipitation that has fallen and the forecasted low temperatures, the Centerpoint School District will be closed on Wednesday, February 1st for onsite instruction. Please complete the assignments for AMI day #2.

The basketball games today versus Jessieville have been rescheduled for Saturday, February 4th at 5:00 PM.
Due to the forecast of inclement weather for Tuesday, January 31st, the Centerpoint School District will be closed for an AMI day.

National Blood Donor Month!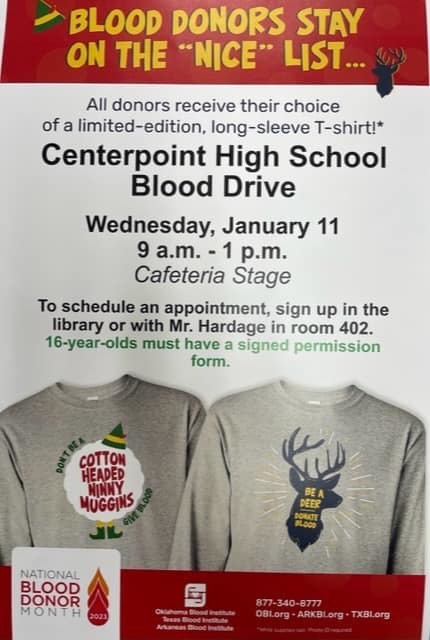 Centerpoint School District would like to thank the Centerpoint Board of Education! Kerry Horn Randy Bradford Larry Harvey Dale Sutton Blake Forga Lisa Wright Mauricio Servellon THANK YOU!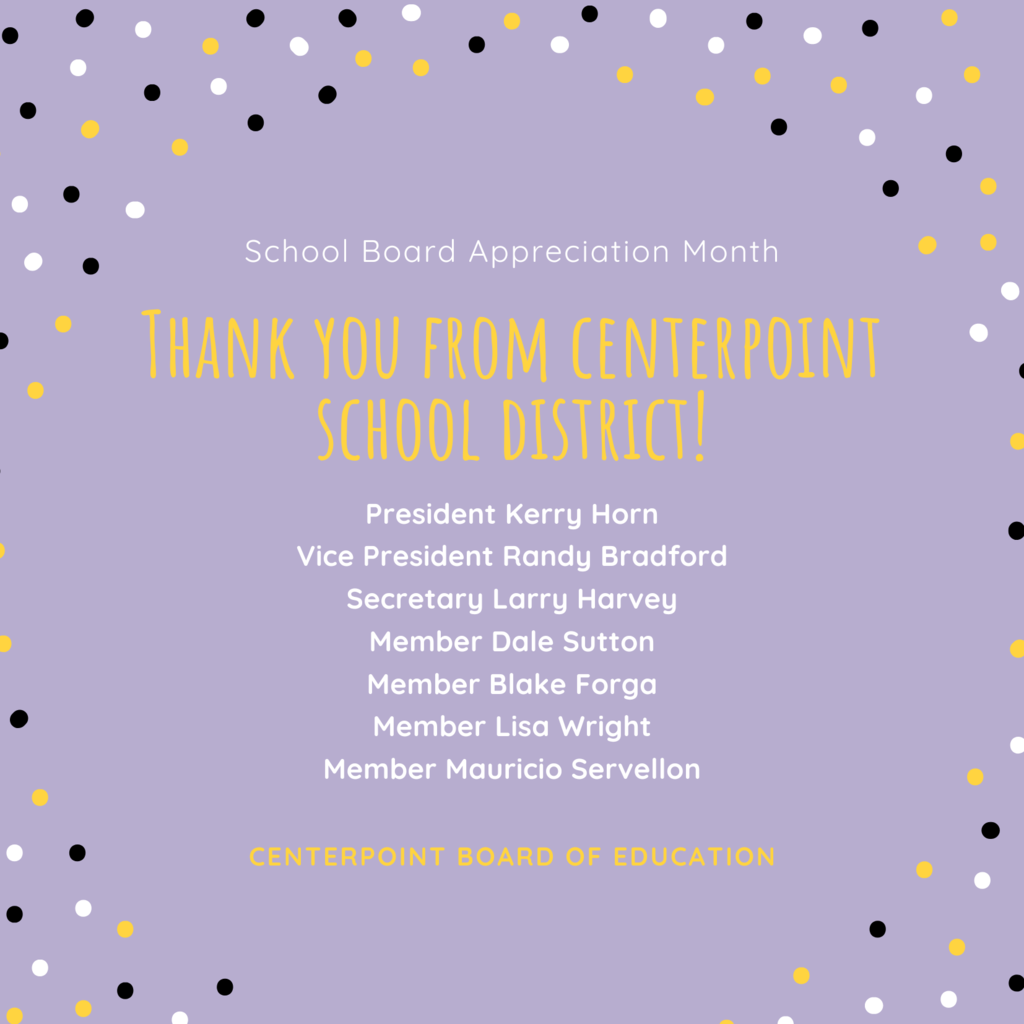 Due to an increased chance of severe weather tonight, the football game versus Bismarck has been postponed until Saturday, November 5th at 7:00 PM. Senior night activities will begin at 6:30.

Please be advised that Air Evac is scheduled to land a helicopter on campus this morning, weather permitting, for a NON-EMERGENCY situation. All Centerpoint School District students and staff are safe.

Congratulations to Jace Clark on being named the Farm Bureau Player of the Week in the 42-7 win over Paris. Jace rushed for 226 yards and 3 TD's. He also had 8 tackles and a sack. Go Knights!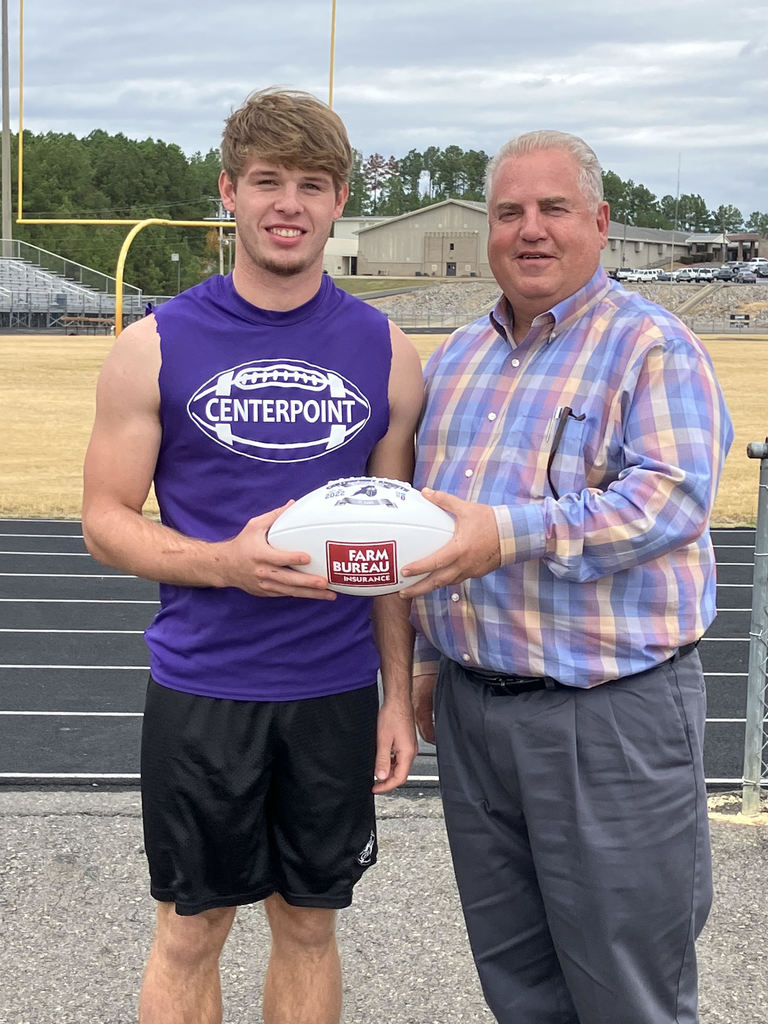 Congratulations to Ayden Johnston on being named the Farm Bureau Player of the Week. He had two interceptions, nine tackles, and two pass receptions for 38 yards.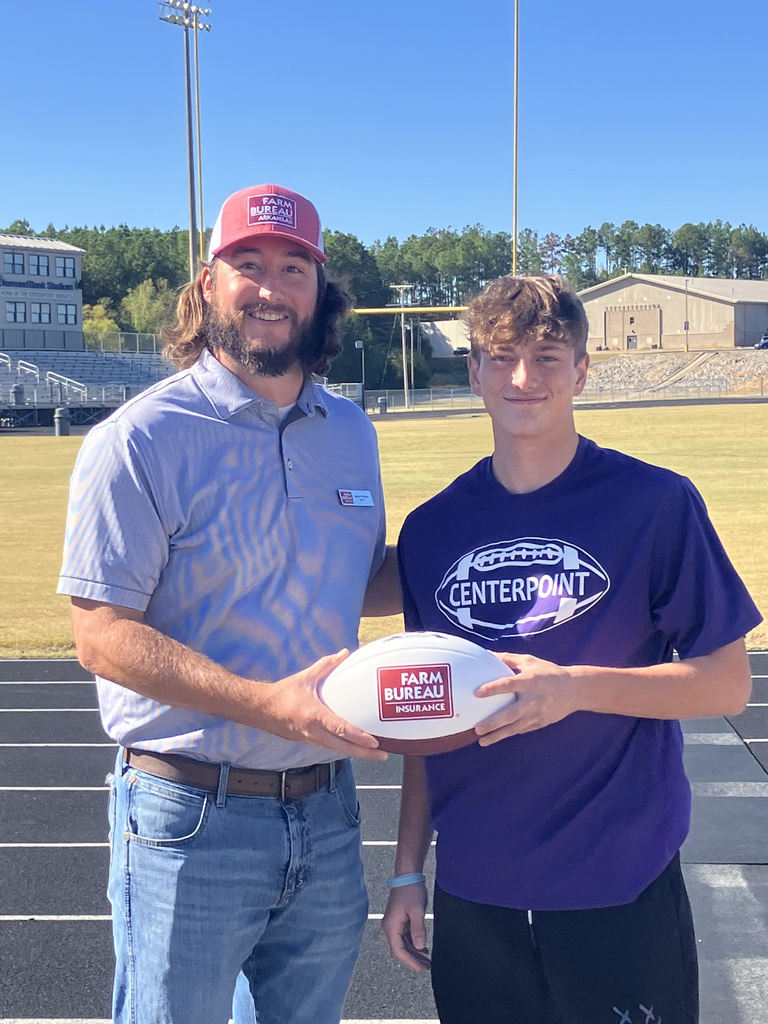 Congratulations to Jace Clark on being named the Farm Bureau Player of the Week in the Knights 28-10 victory over Magnet Cove. Jace had 159 yards rushing, 2 touchdowns, 13 tackles, and 1 pass defended. Go Knights!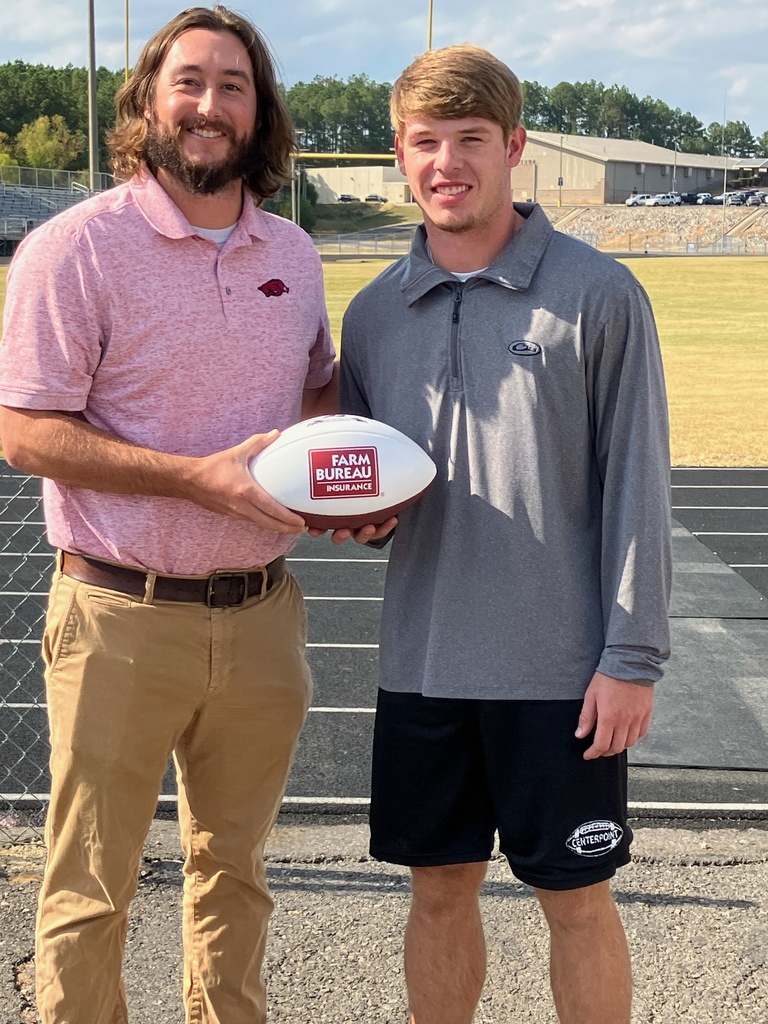 Knights Serve Selflessly! Sophomore Paula Garcia has completed 77 community service hours which qualifies her for the Community Service Learning credit. Congratulations, Paula, and thank you for your service.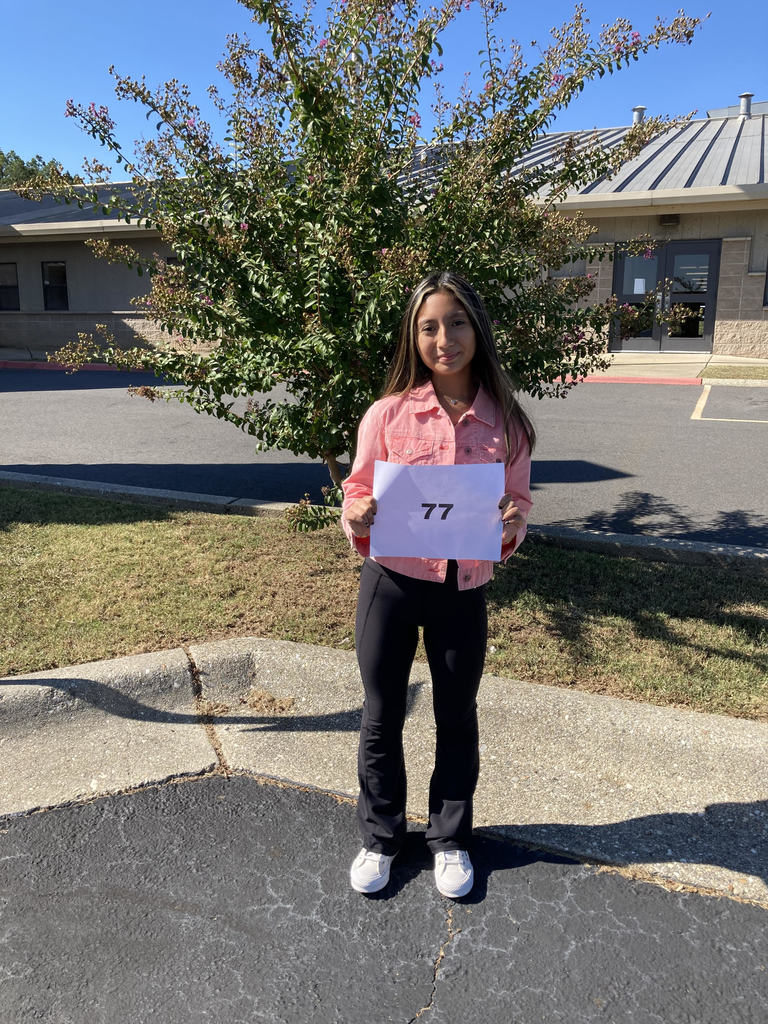 Congratulations to Jace Clark on being named Farm Bureau's Player of the Week for his 236 yards and 4 TD's in the win over Two Rivers!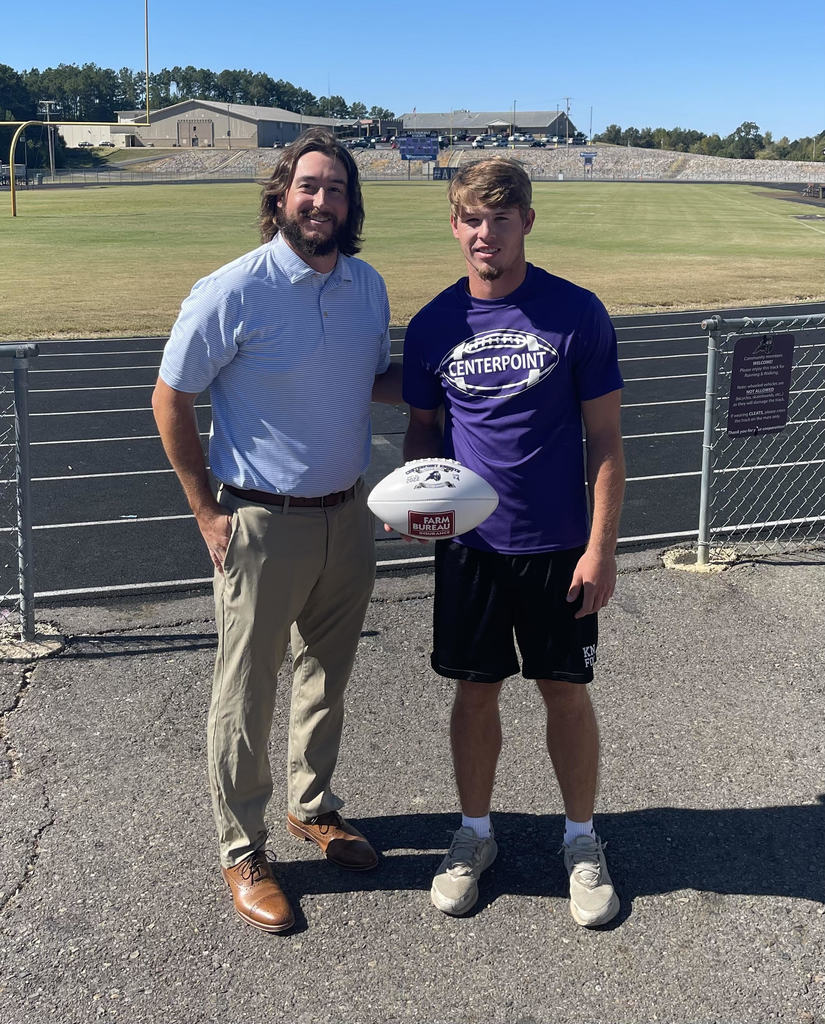 CHS students participated in International Dot Day with storytelling and art activities. Even high school students enjoy having a story read to them!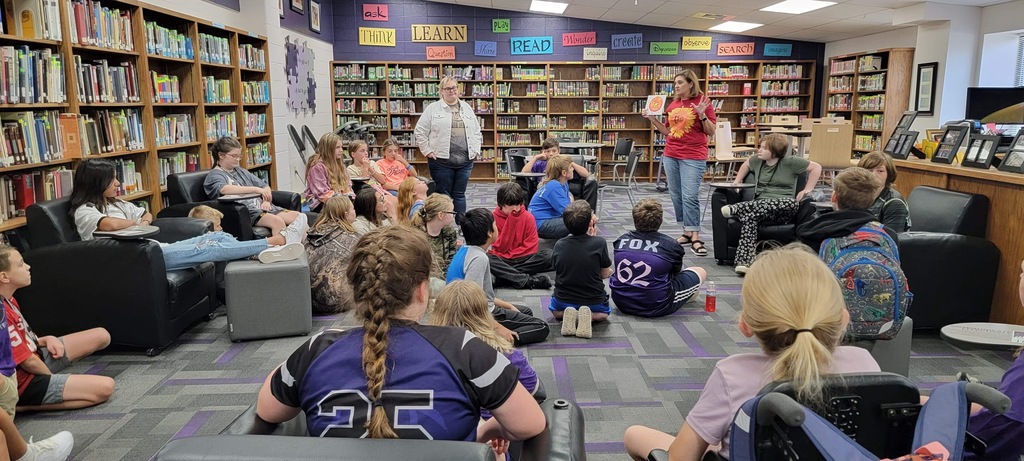 No internet doesn't mean we shut down FOCUS-IN Fridays! Students worked on deductive reasoning skills in the Science lab with Mrs. Tucker while testing various powders. This was a kick-off to our CSI lab activities that we will be hosting on various Fridays throughout this school year for students in grades 6-12.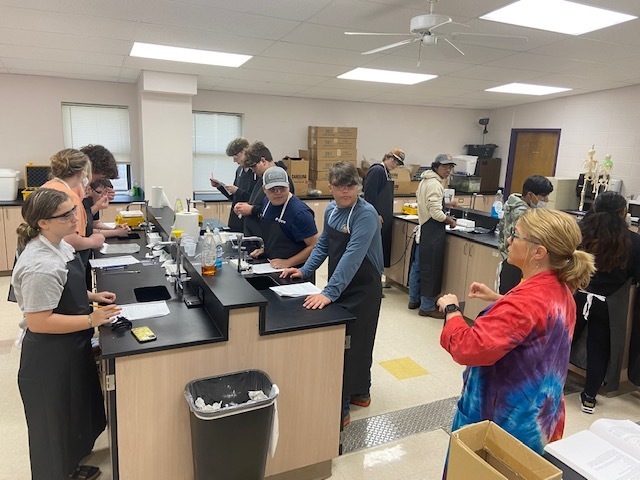 Last Friday's "Seniors Leave Your Mark" was a huge success! Families and friends showed up to help their Seniors paint their personalized parking spaces. Go knights!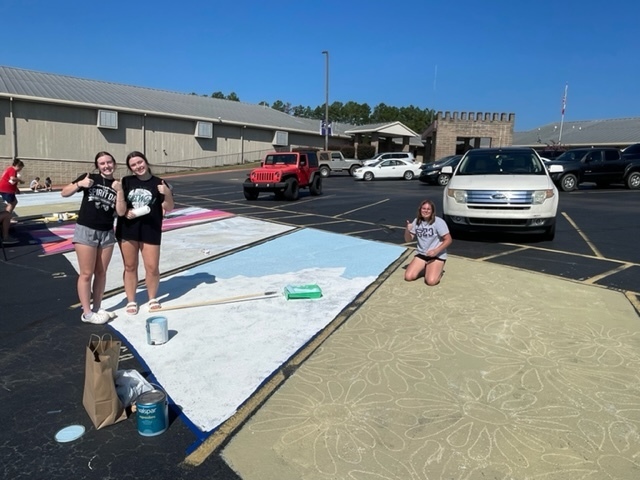 A special thanks to Chambers Bank for providing food for the 7th Grade and Jr. High Football teams today!