Good morning Knights family and friends! This morning the Centerpoint School District security team engaged in a lockdown drill on the 6-12 campus. This was only a drill. There was no emergency. Have a great weekend!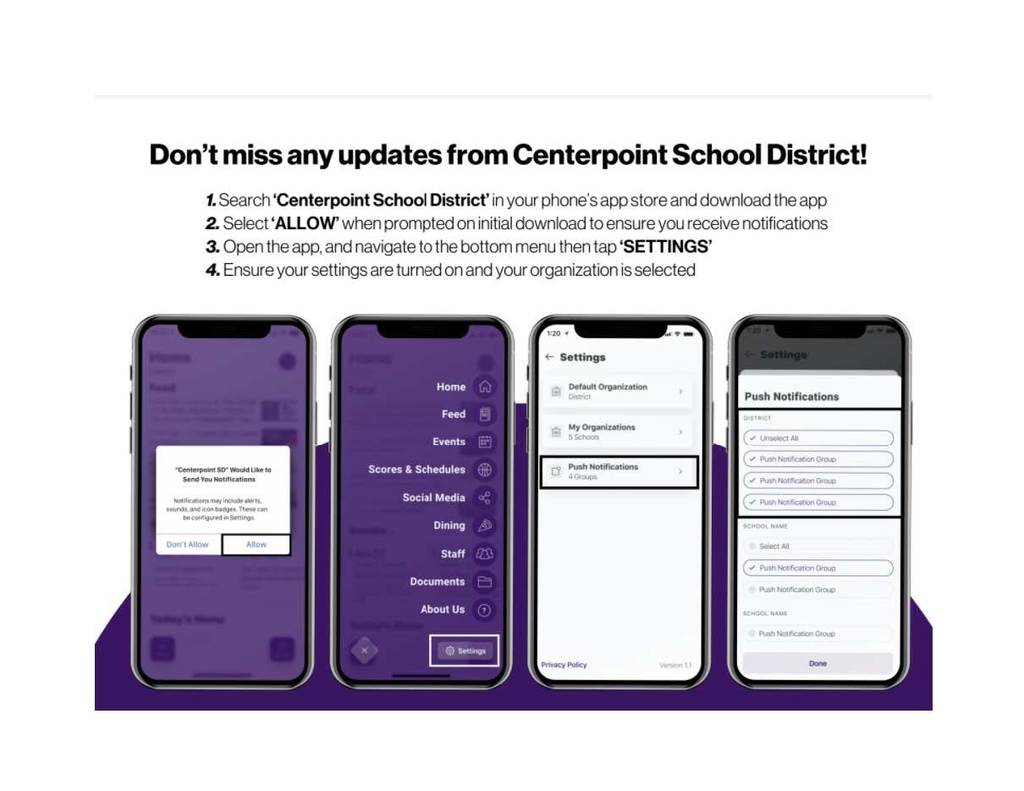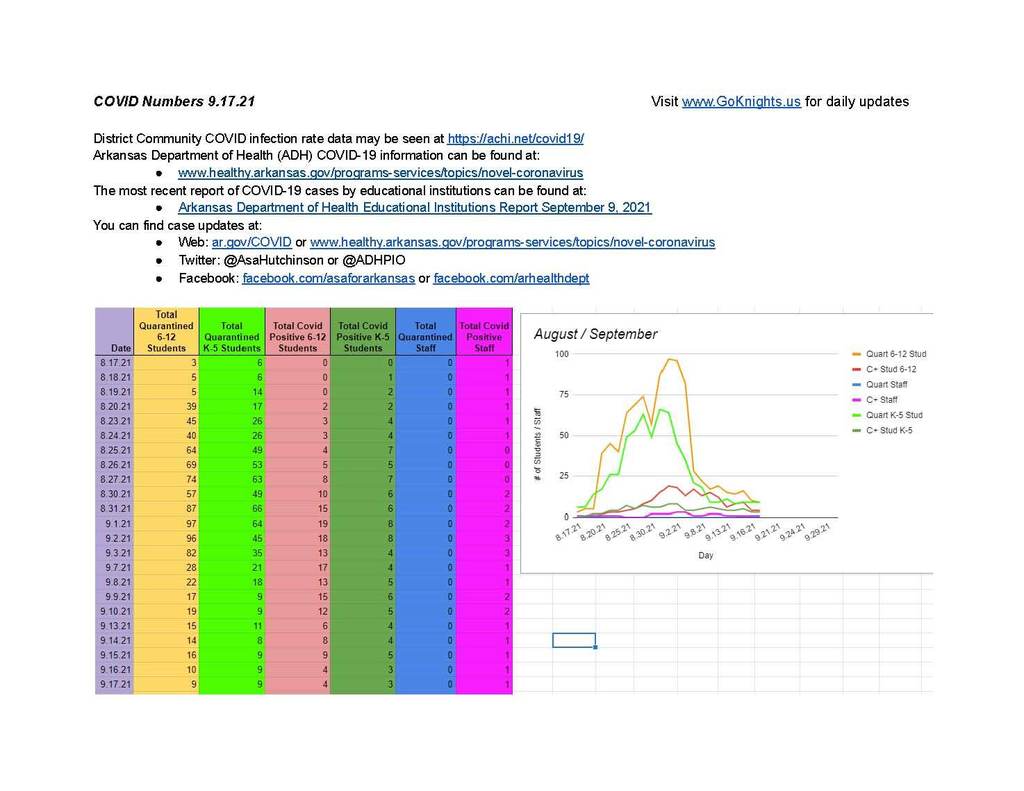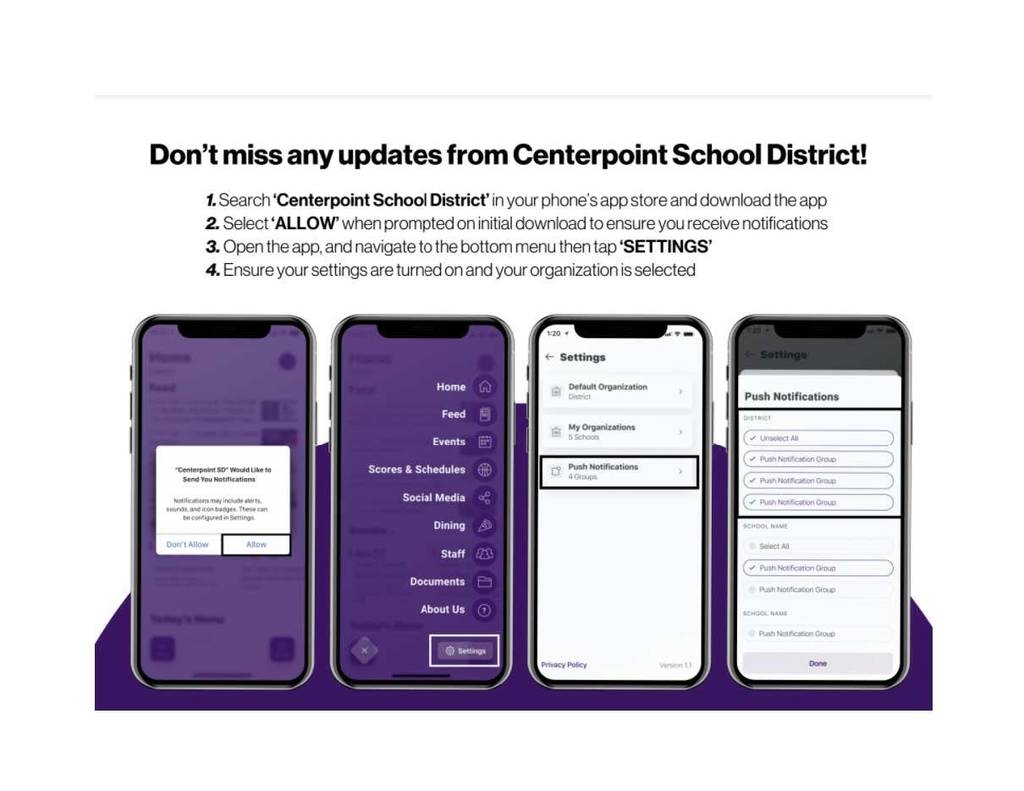 Today's COVID #s update- still looking good! Be sure to get the FREE Centerpoint School App to keep up with all the latest CSD Knights news and events!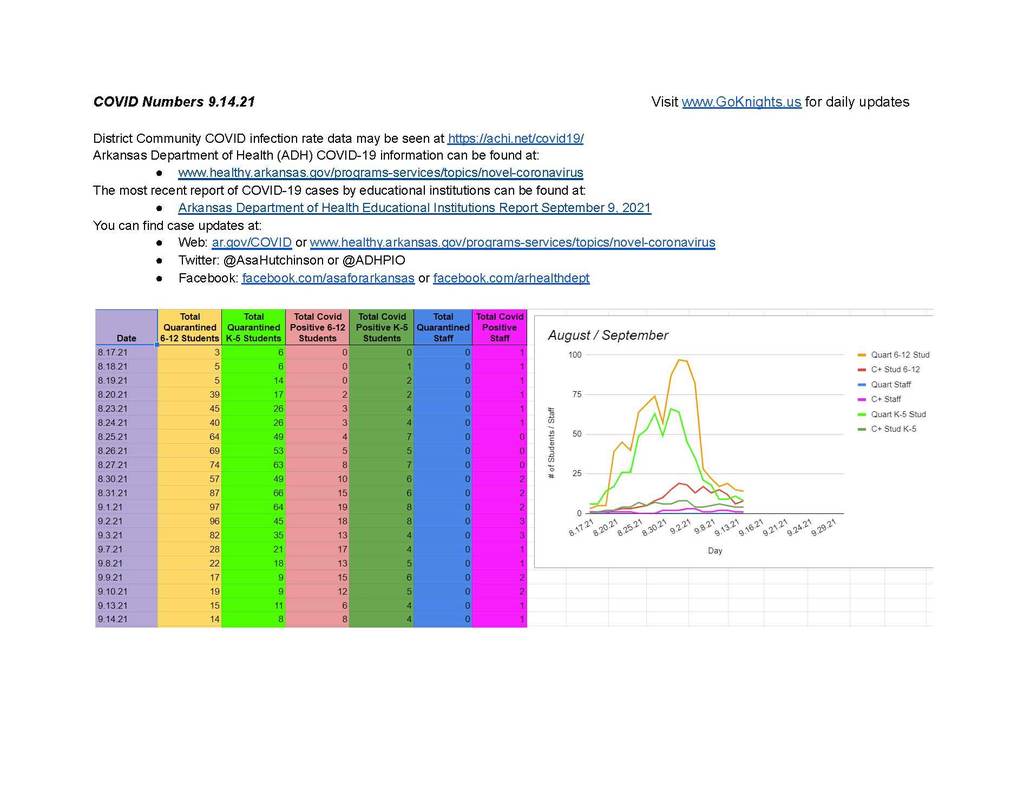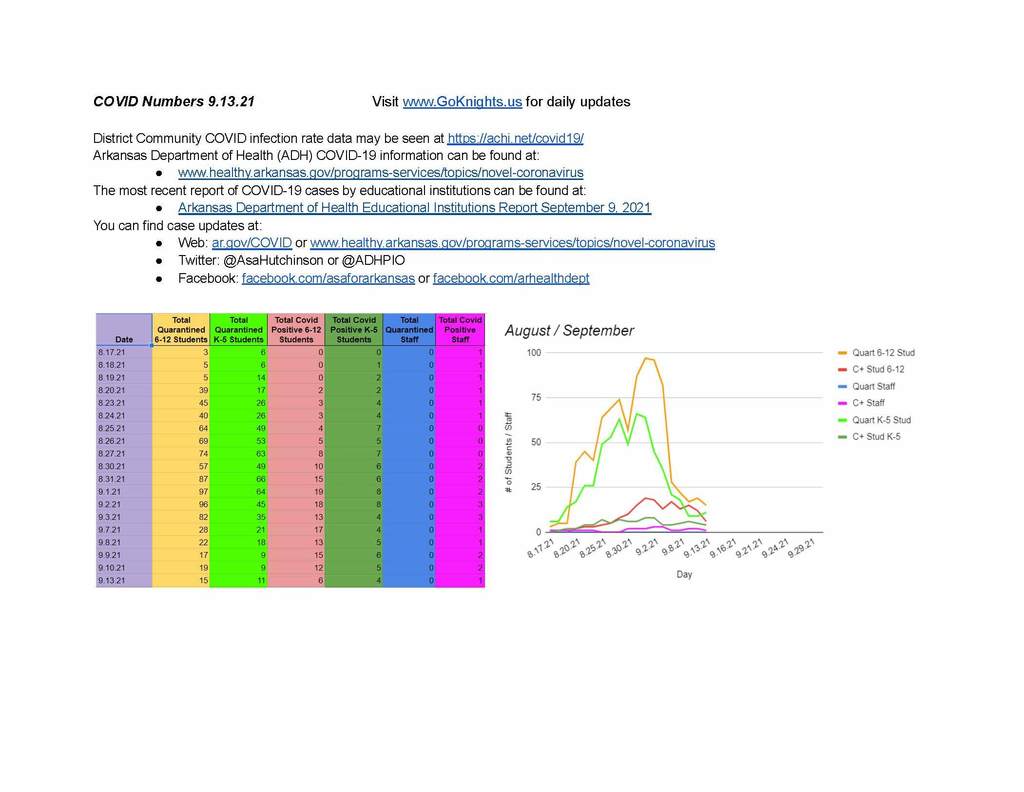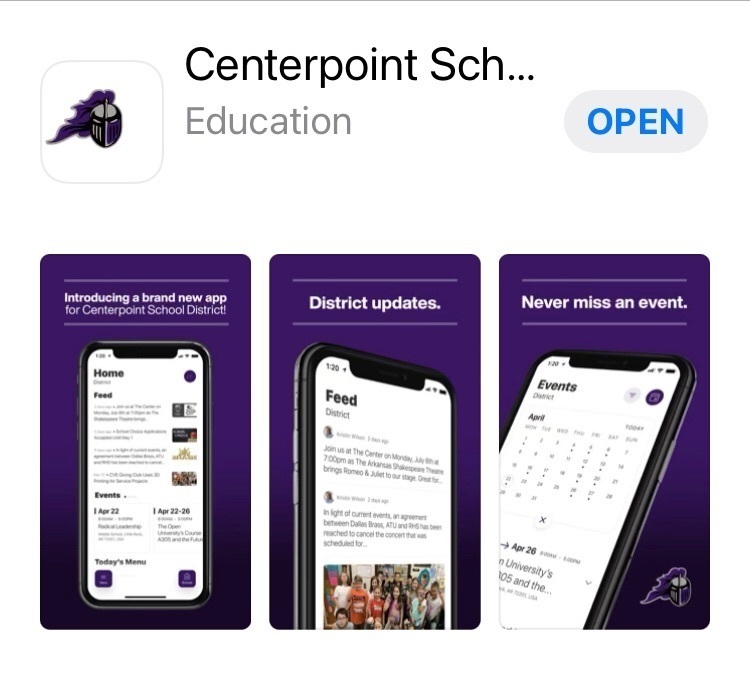 ANNOUNCEMENT: the Centerpoint School District Cafeteria will be serving "WHOLE GRAIN WOWBUTTER & GRAPE JELLY." Due to existing allergies or possible concerns, Centerpoint's cafeteria director would like to assure parents that this product is NOT made using real Peanut Butter. As is seen on the attached Nutrition Facts image, "WowButter" is made from Soybeans. If you have any questions or concerns, please feel free to contact Lee Ann Hampton at Centerpoint Schools.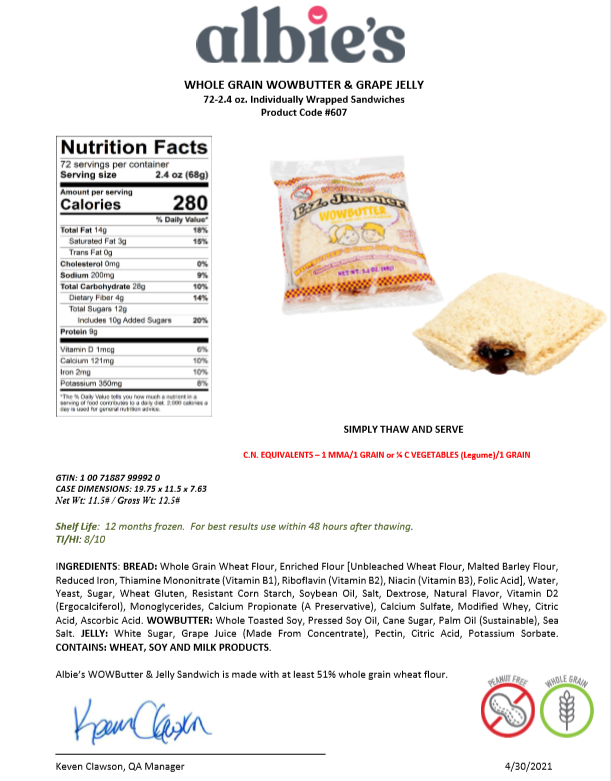 As we end the week district COVID numbers are looking much better than a week ago by far! Thanks again to our students and staff for doing what it takes to safely stay in school! All district COVID-19 information can be seen at
www.goKnights.us
and click on the COVID-19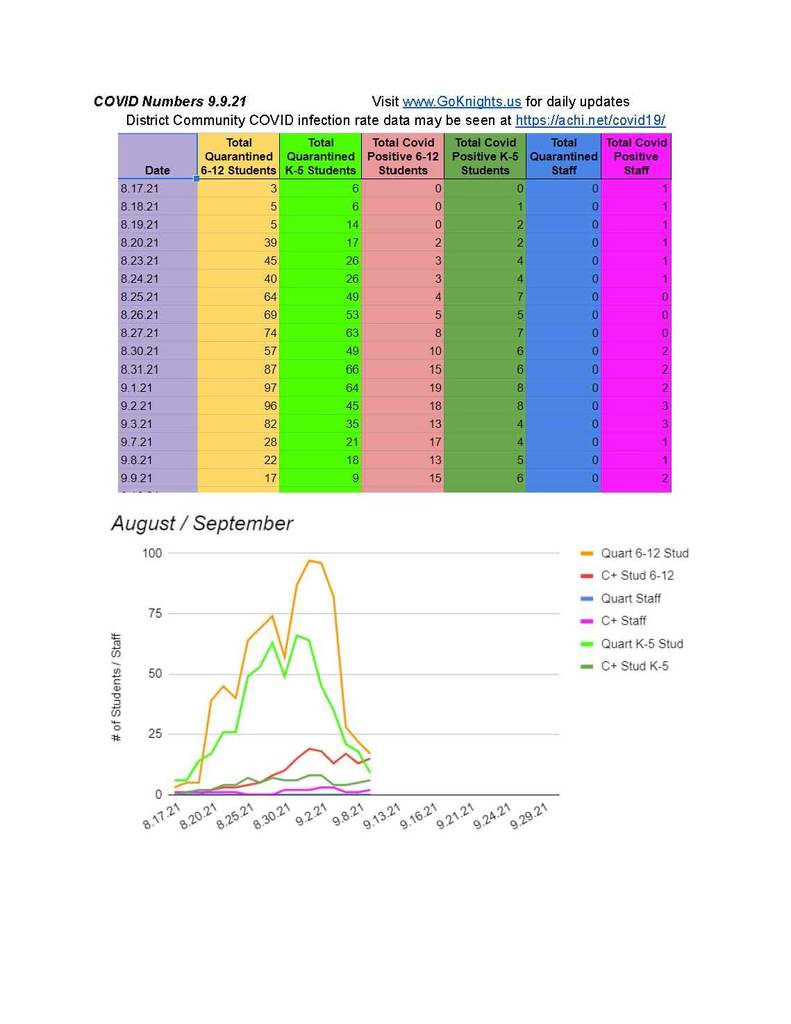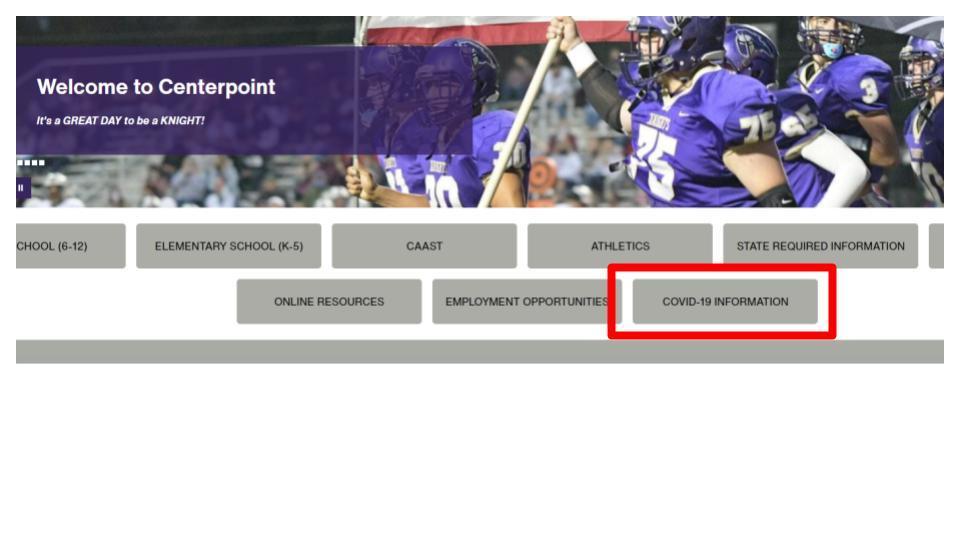 For the latest CSD Knights info and updates, get the new Centerpoint School District App today- FREE in the App Store! Just search for the "Centerpoint School" app. Once downloaded allow for "push notifications" from the district so you can get all district announcements ASAP!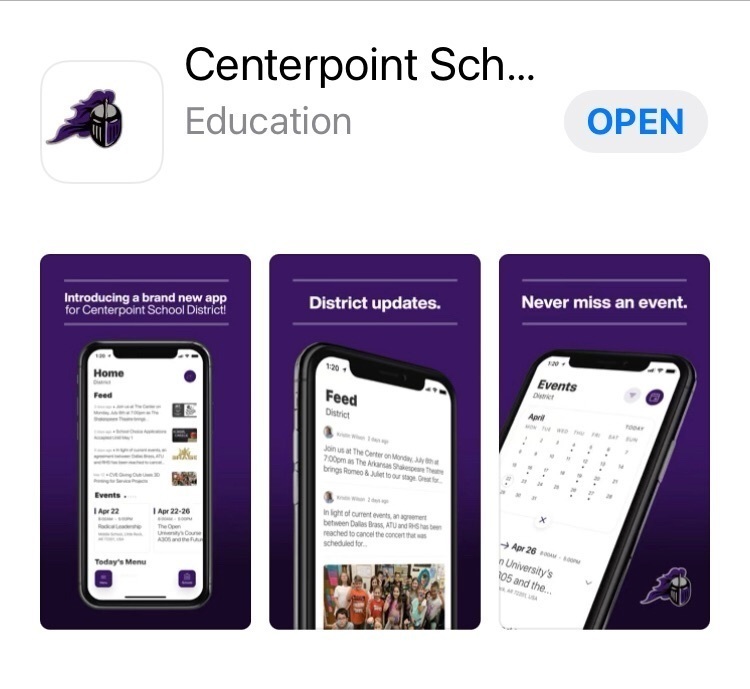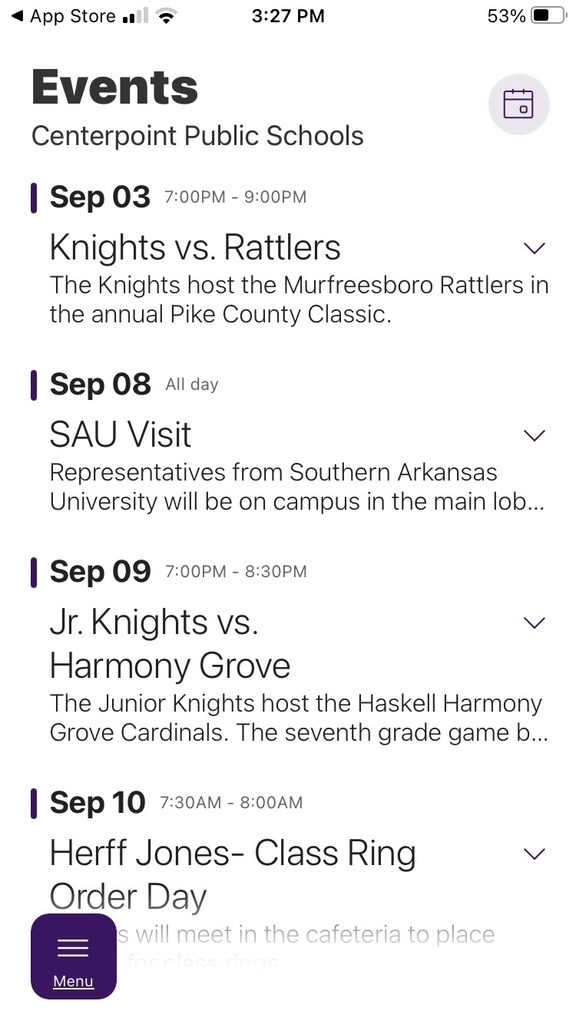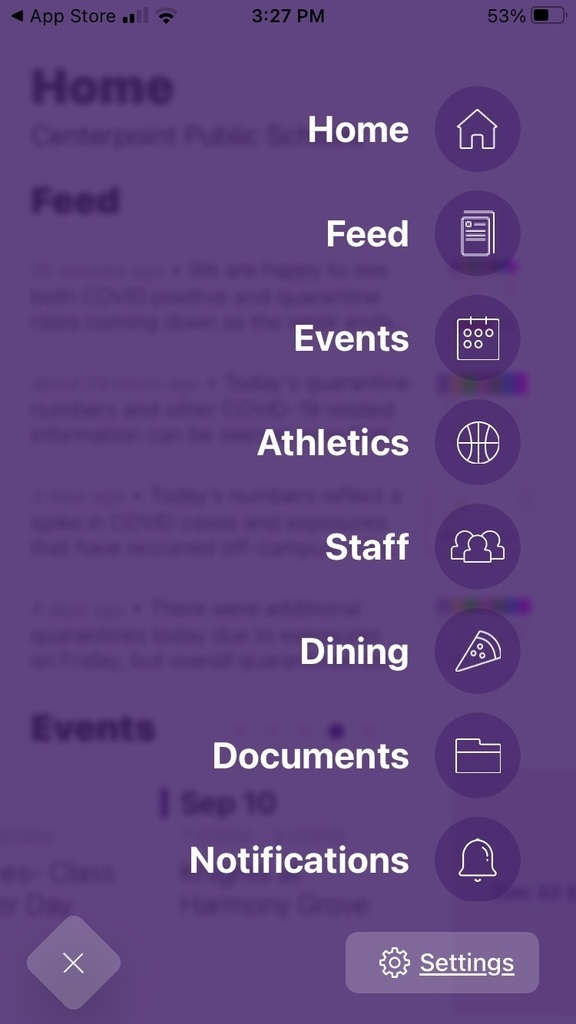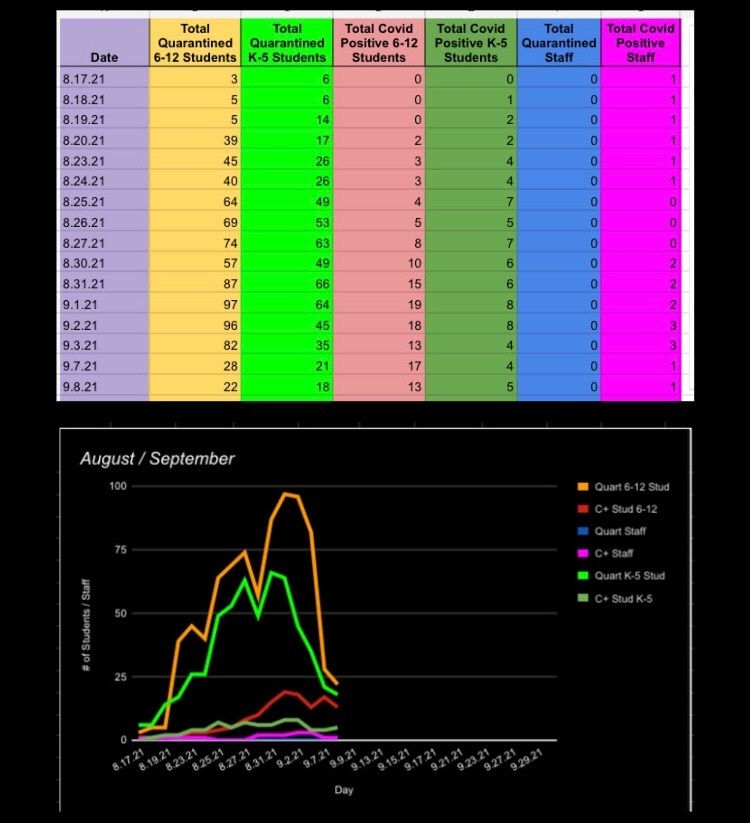 Excited to see the large drop in quarantines to start the week! Thank you once again to our students and staff who are working hard to make sure we stay in school safely!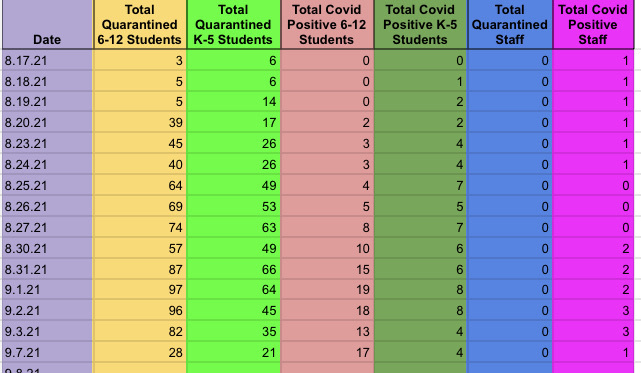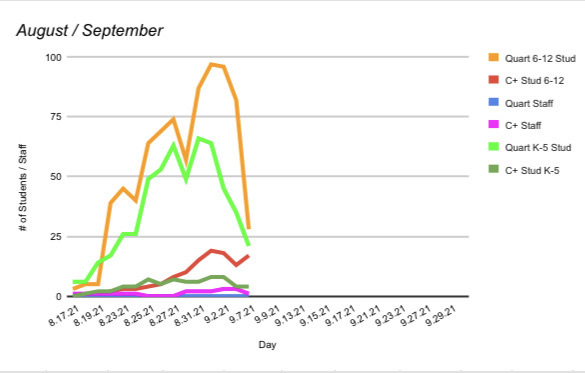 Congratulations Hallee Davis on being BETA State Champion and placing 4th in the National BETA competition in 7th Grade Language Arts!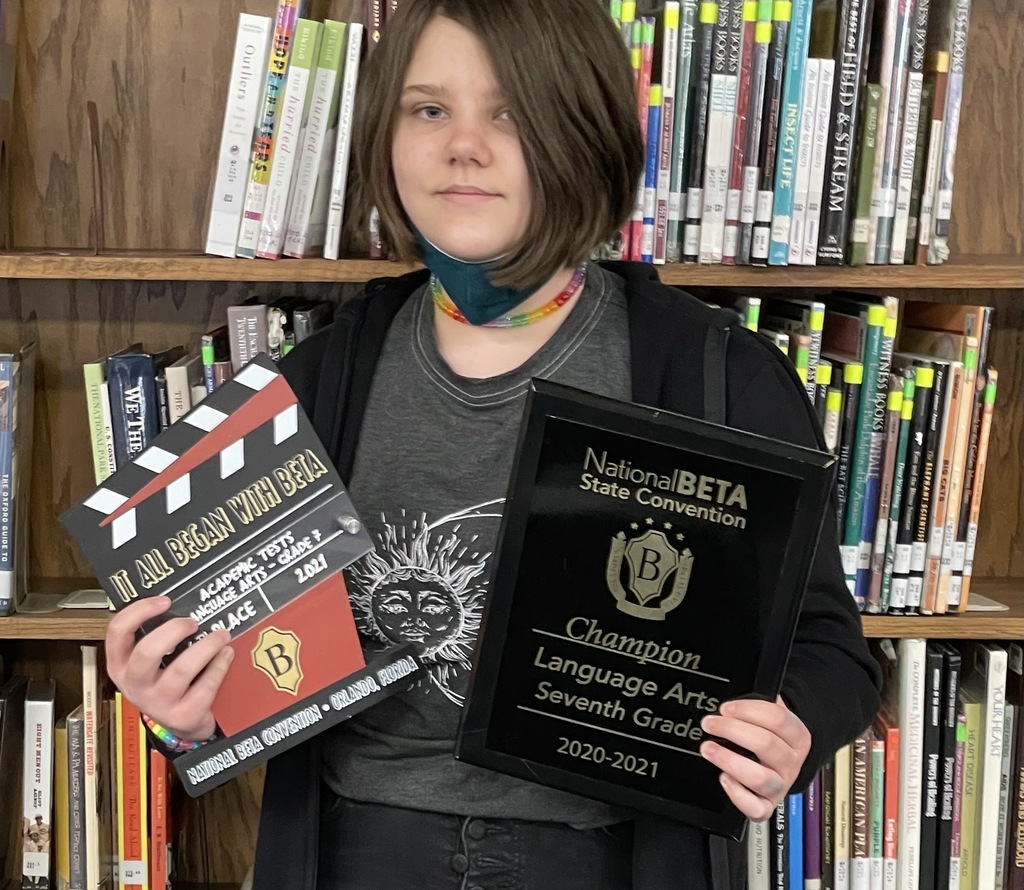 We are looking forward to tonight's game vs. the Rattlers! Masks are not required for outdoor events but are encouraged if social distancing is not possible. Reminder: by Dept. of Health rule, if you are quarantined, you may not attend on campus events, including ball games.


Keep tabs on the latest CSD Knights news and information. Download the Centerpoint School District app today!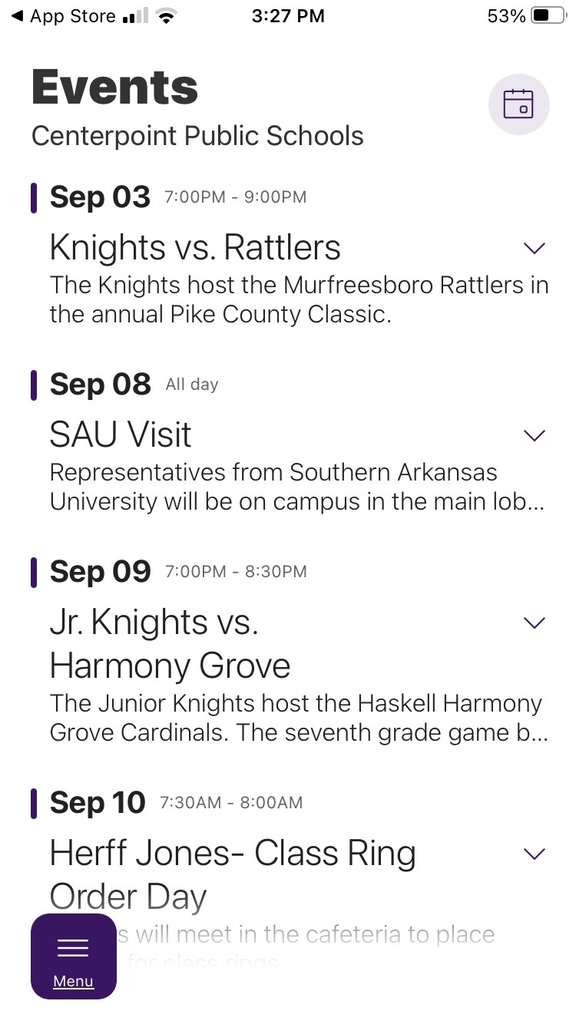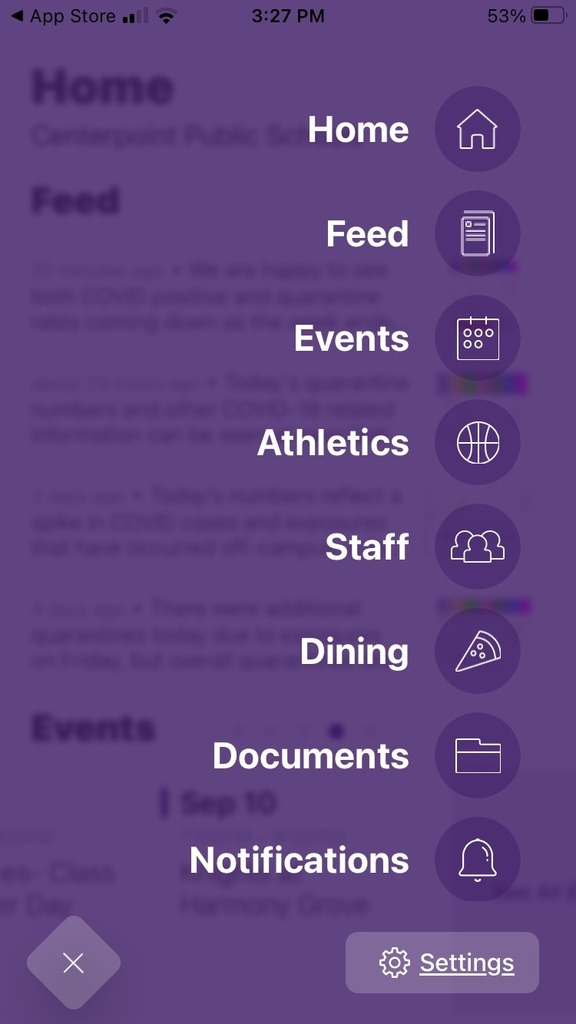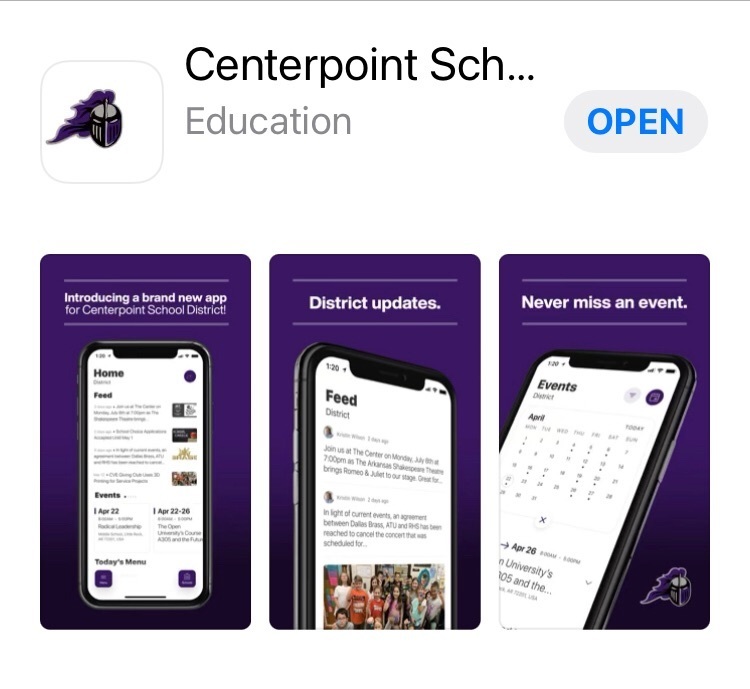 Good Deeds with the Dean - Serve Selflessly!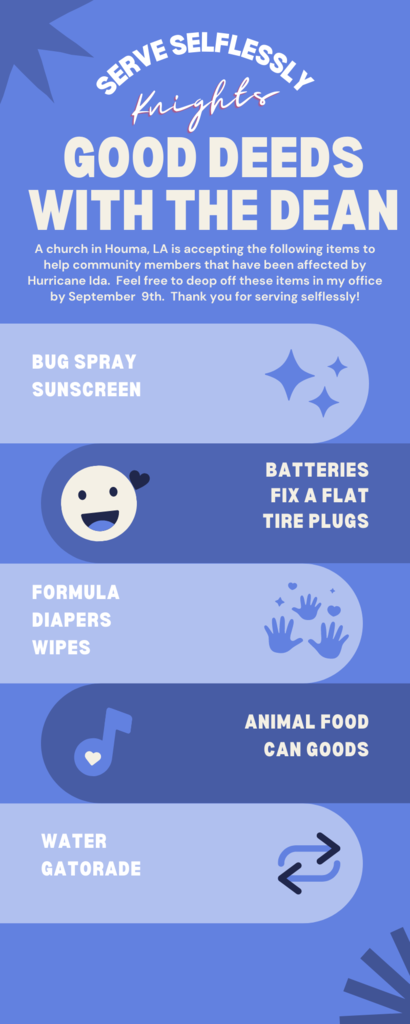 We are happy to see both COVID positive and quarantine rates coming down as the week ends. This week there were ZERO quarantines from on site exposures to COVID! Thank you students for the great job following the mask policy- keeping one another safe and at school!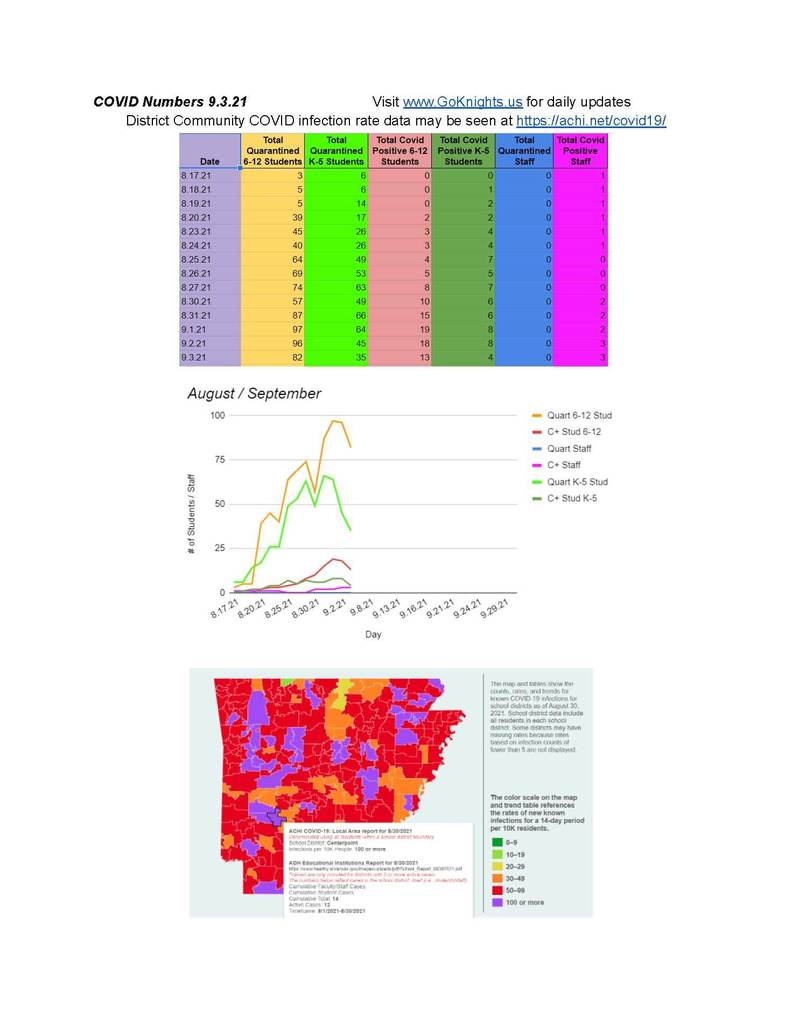 Today's quarantine numbers and other COVID-19 related information can be seen at
www.GoKnights.us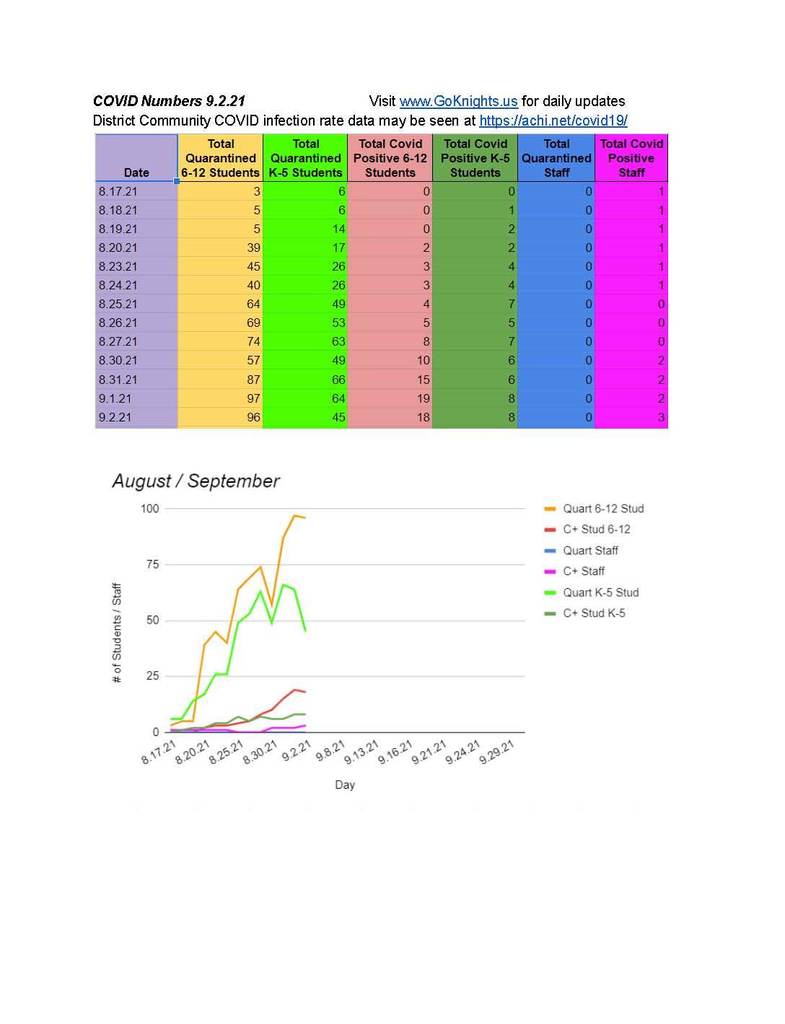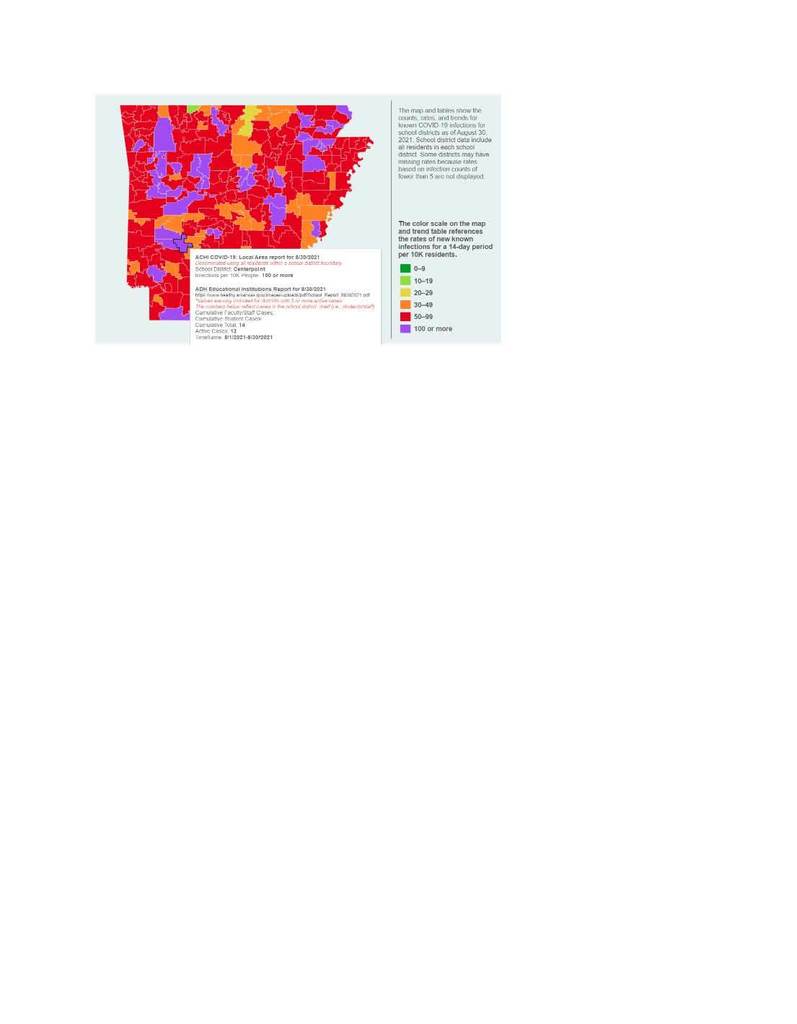 Today's numbers reflect a spike in COVID cases and exposures that have occurred off-campus. A few of today's quarantines were due to exposure at school last Friday, but without the mask requirement in place, we believe there could have been apx 200 additional quarantines.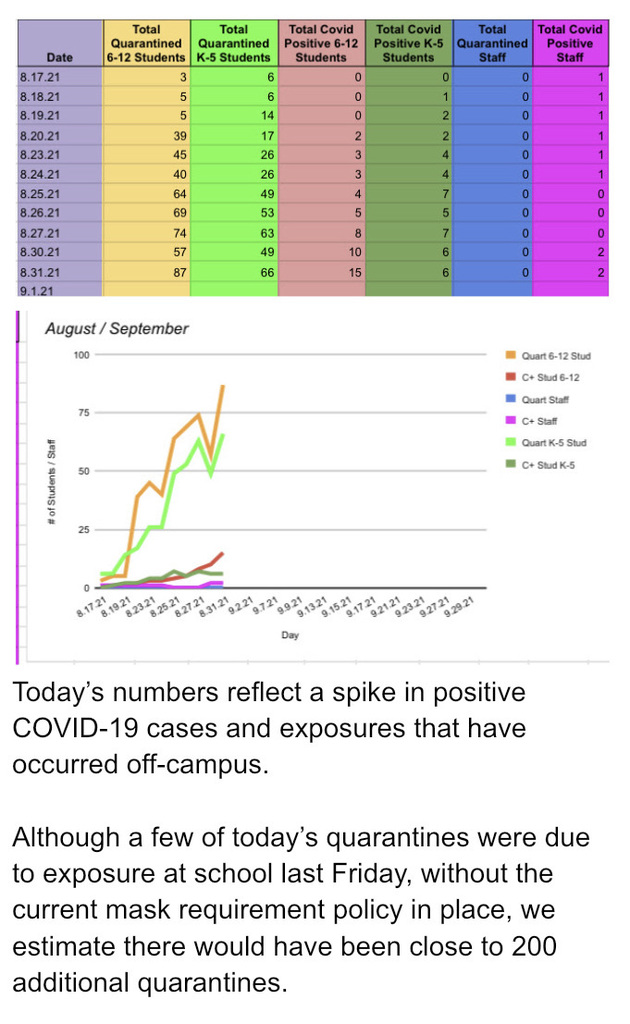 There were additional quarantines today due to exposures on Friday, but overall quarantines dropped. We are happy to report that there were NO QUARANTINES that resulted from new exposures on campus today, the first day of having the Mask Policy in place!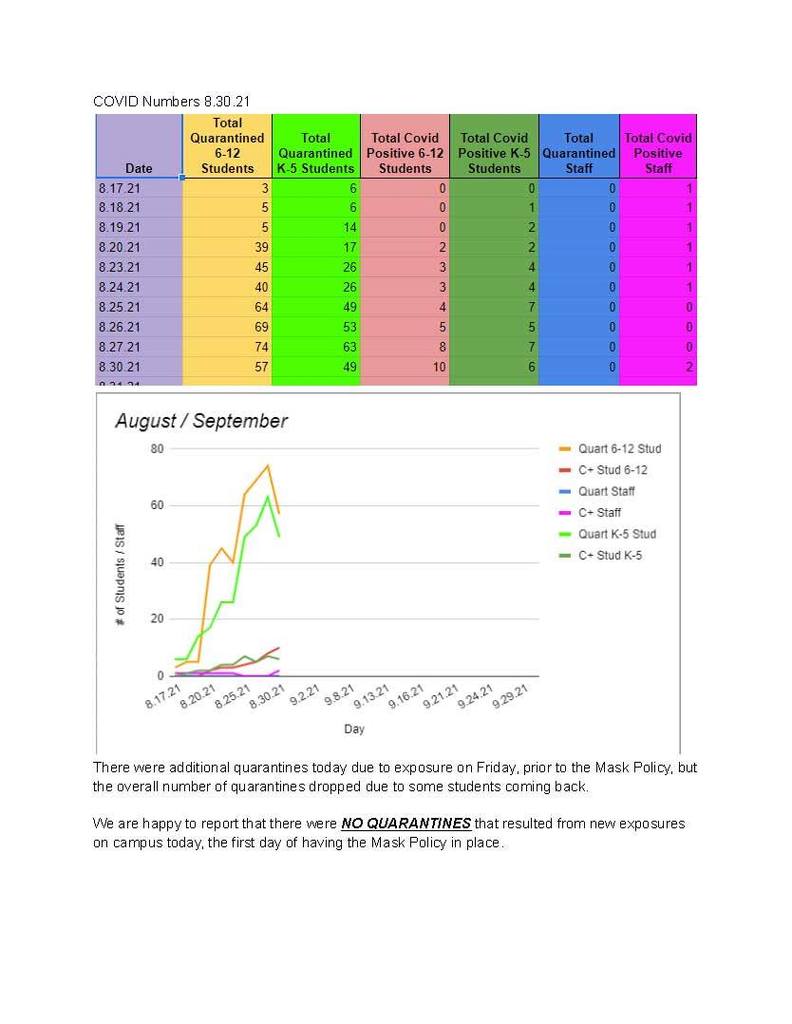 If a Centerpoint student who is quarantined due to being a COVID close contact or testing positive would like to receive school meals, please call 356-2912 ext 4219 to discuss meal pick up options.