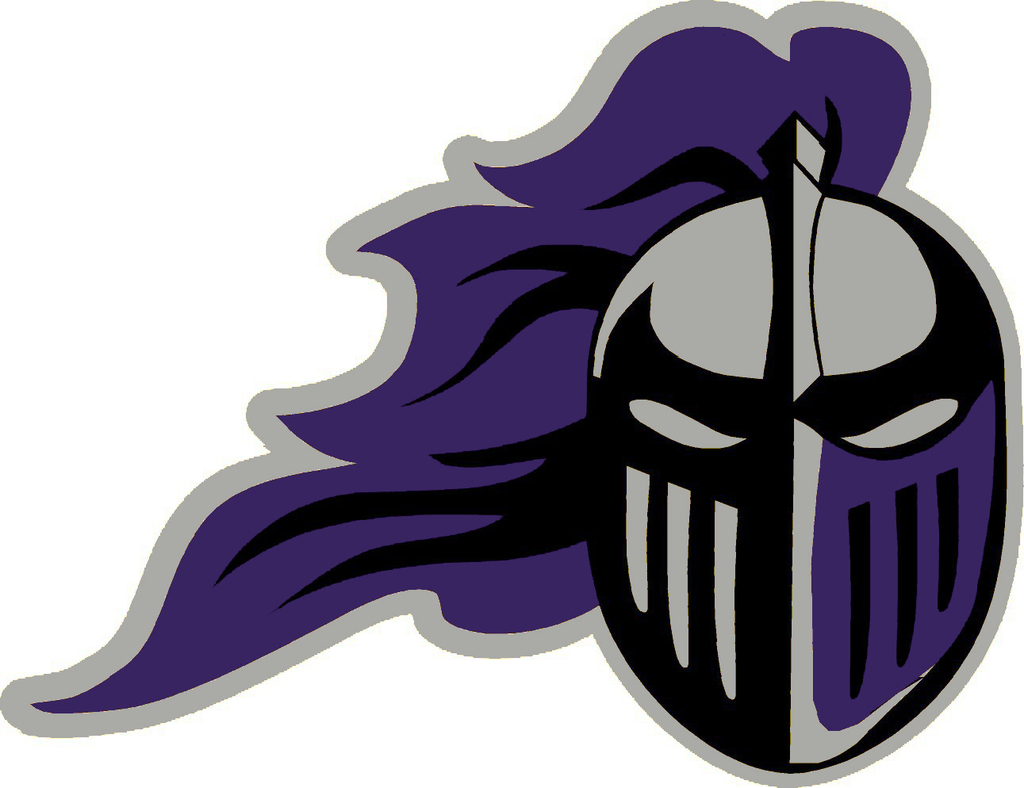 Reminder: School COVID information, including daily numbers, can be seen on the website under the COVID-19 INFORMATION button.
www.go
knights.us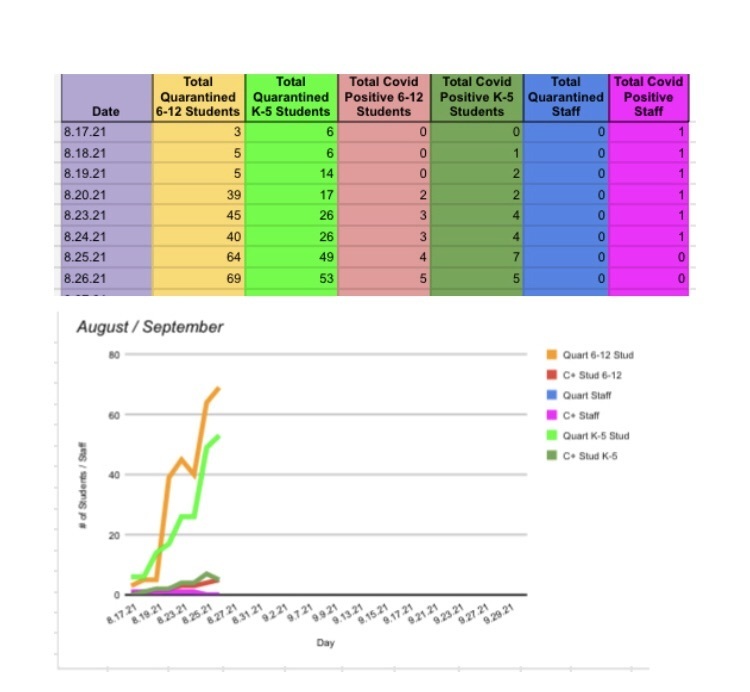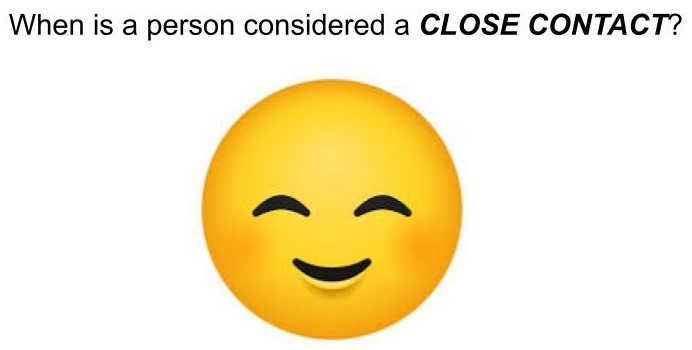 District COVID-19 information, including daily updates, may be seen on the website at
www.goknights.us
by clicking on the COVID-19 INFORMATION button.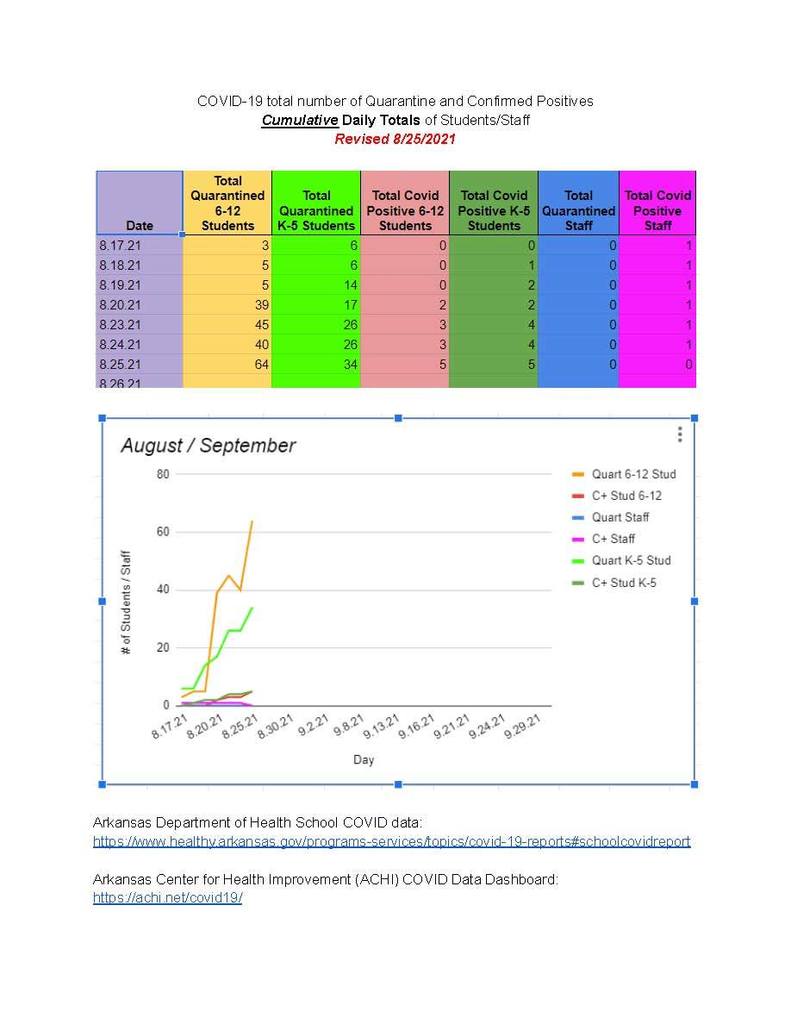 Special Board Meeting ~ The Centerpoint Board of Education will hold a special meet on Friday, August 27th, at 5:30pm in the High School Cafeteria for the purpose of board consideration of the face mask requirement of the district's Ready for Learning Plan.

Announcement: The Glenwood Chamber of Commerce has announced that the Caddo River Festival set for September 3rd and 4th in Glenwood has been cancelled. This includes the 5K Race.

COVID-19 VACCINATION CLINIC tomorrow from 2-5pm in the CHS cafeteria. Parents must sign consent, but do not have to be present for students to receive vaccine. Those receiving 2nd shot should bring the paperwork from the first shot. Sign up at:
https://forms.gle/uoZwDRTaT28TBi2DA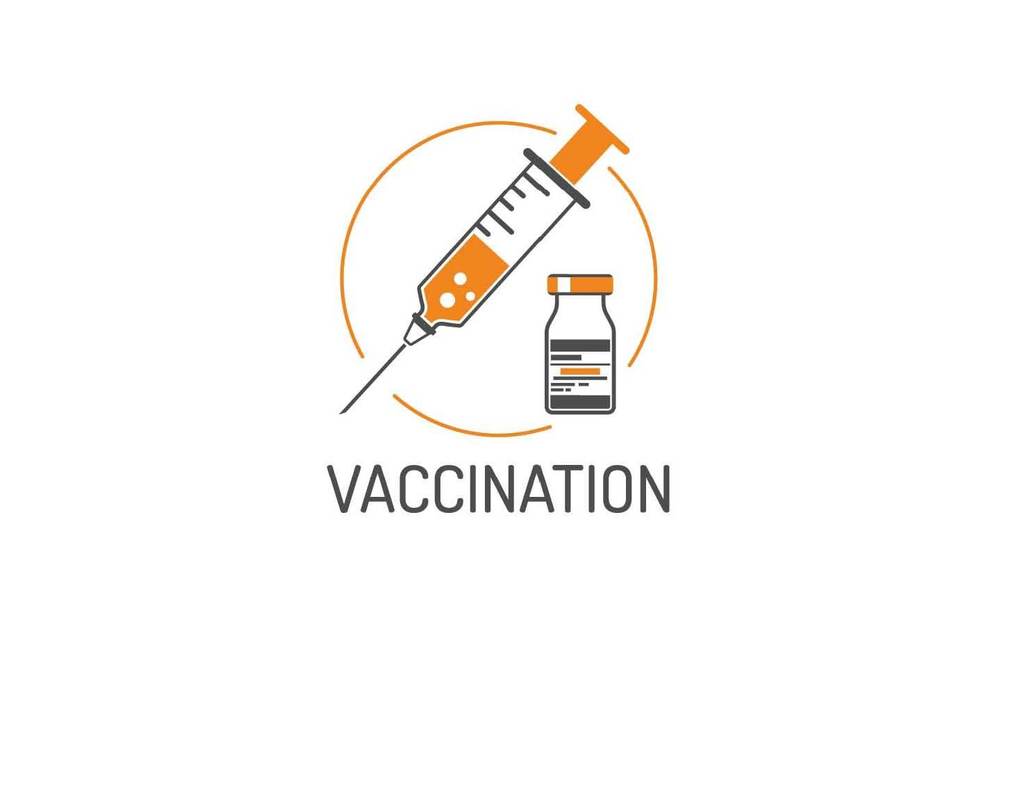 Reminder: School related COVID-19 information may be seen by clicking on the COVID-19 INFORMATION button on the website homepage.
www.goknights.us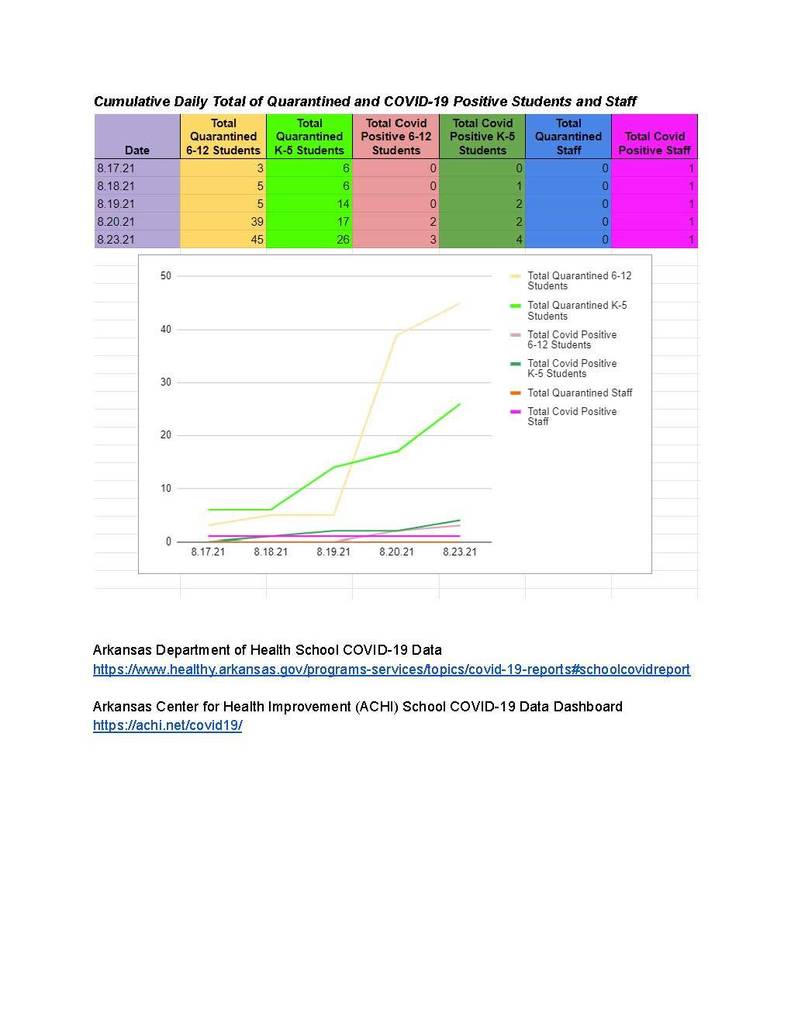 The Centerpoint Knights football team will be featured Tuesday night on KATV Channel 7 news. Hooten's Arkansas Football is a doing a preview of the team, including an interview with Coach Rogers. Catch it tomorrow (Tuesday) night at 6 & 10 on KATV Channel 7. Go, Knights!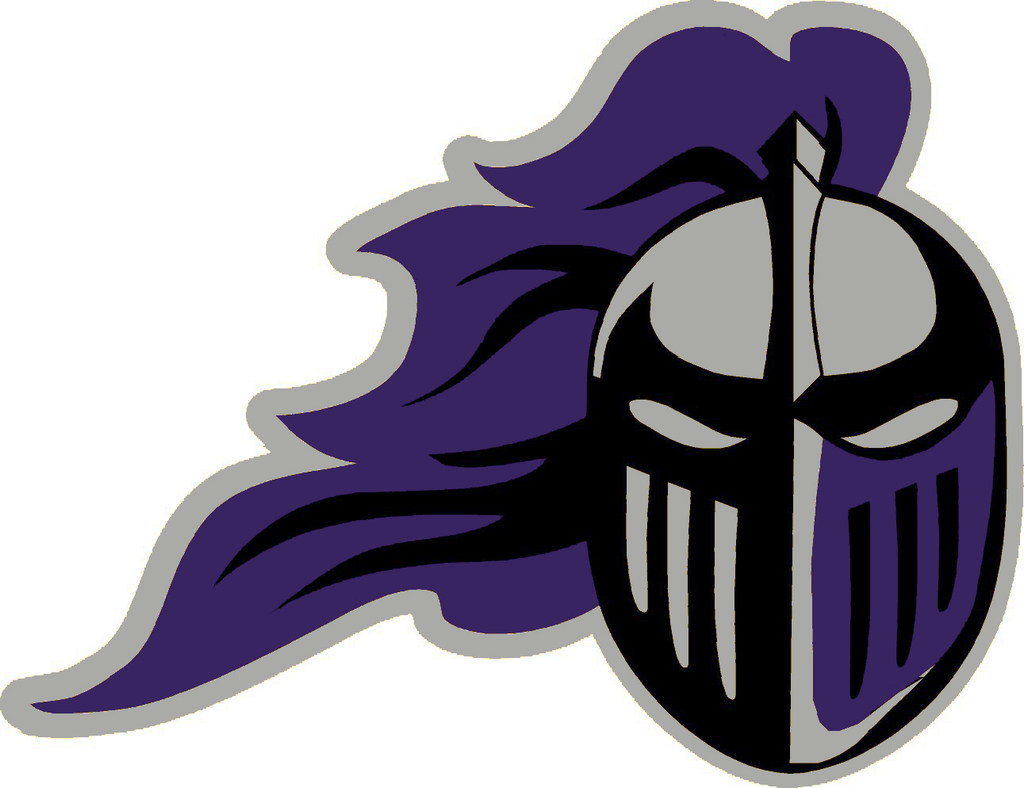 School related COVID-19 Information may be found on the district website
www.goknights.us

A Free COVID19 VACCINATION CLINIC will be held on August 24th in the CHS Cafeteria 2-5pm. This can be for an initial vaccination, or for the second shot from the August 3rd clinic. Sign up for the clinic (first or second shot) here:
https://forms.gle/w8V2gmKkPt7gmELfA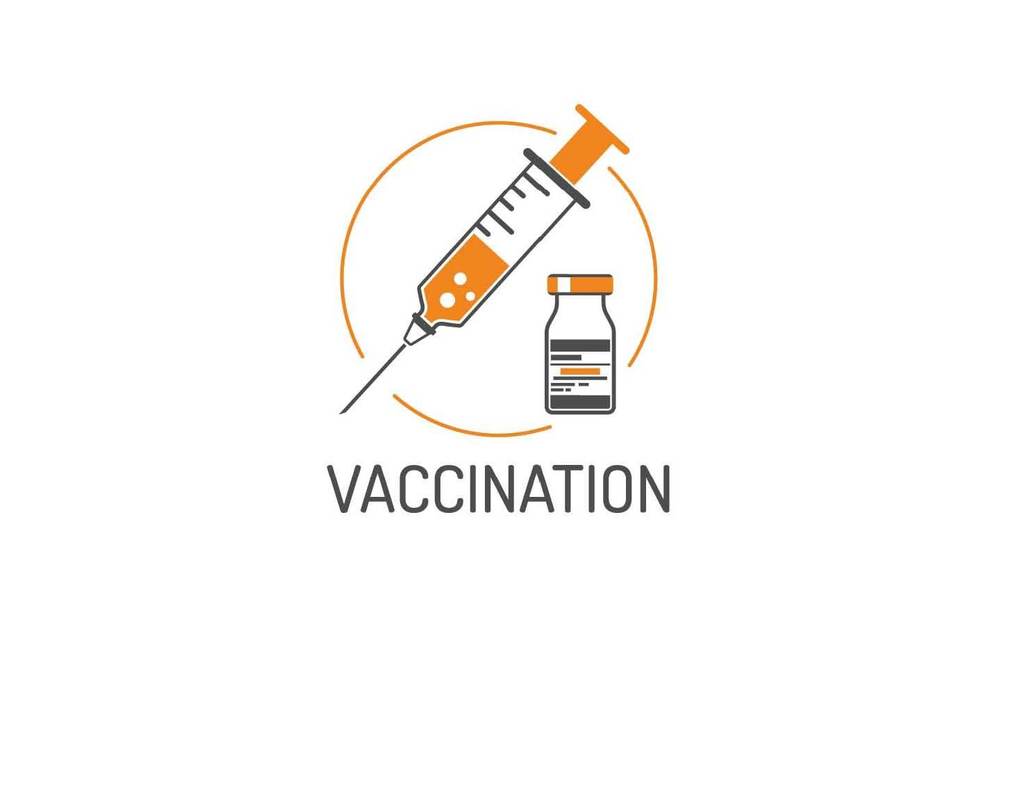 Welcome back Knights! Reminder: dismissal time is 3:05pm at CES and 3:20pm at CHS except for Wednesdays. Wednesday dismissal will be at 2:30pm each week for both campuses.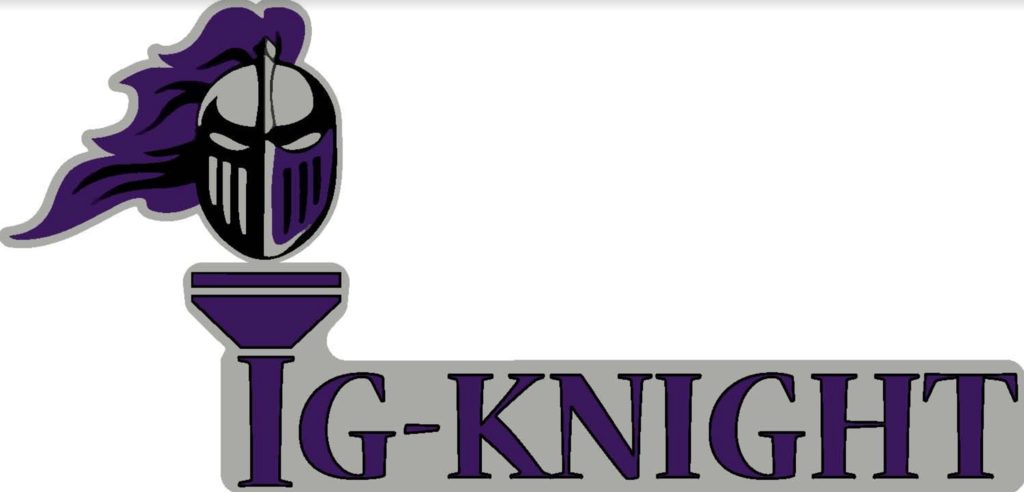 Centerpoint Elementary says thanks to our parents for being so patient while everyone is learning the new schedules! Dismissal is 3:05. We ask parents in the car rider line not to line up before 2:50 in the afternoon because it's causing traffic to back up onto HWY 8.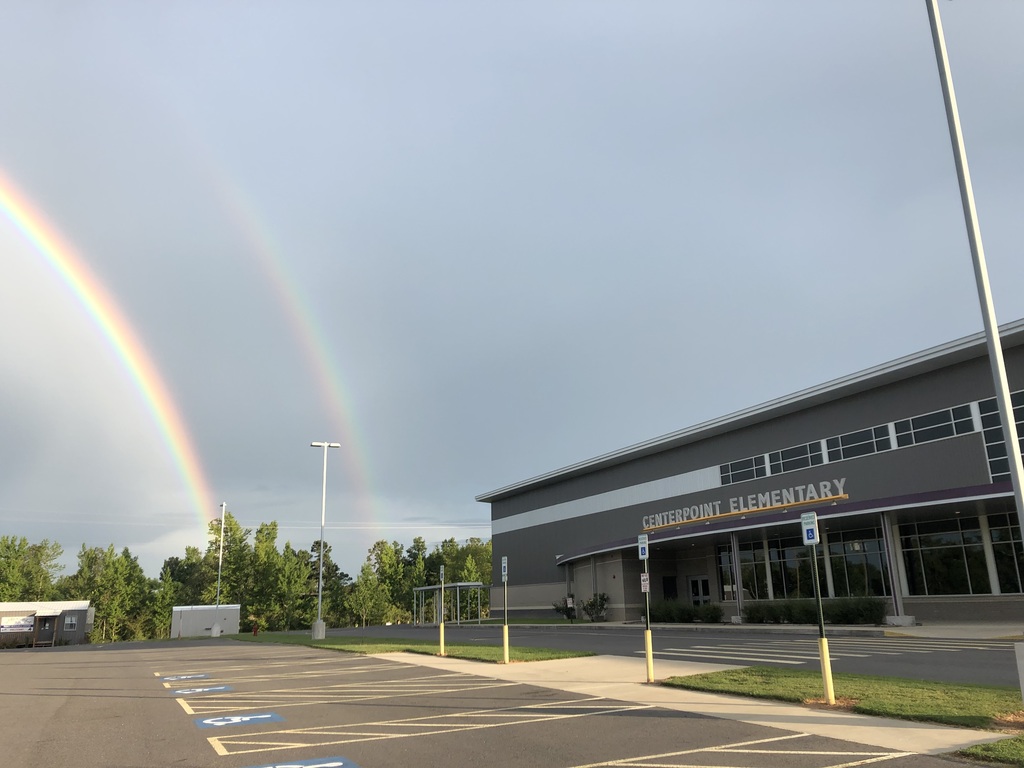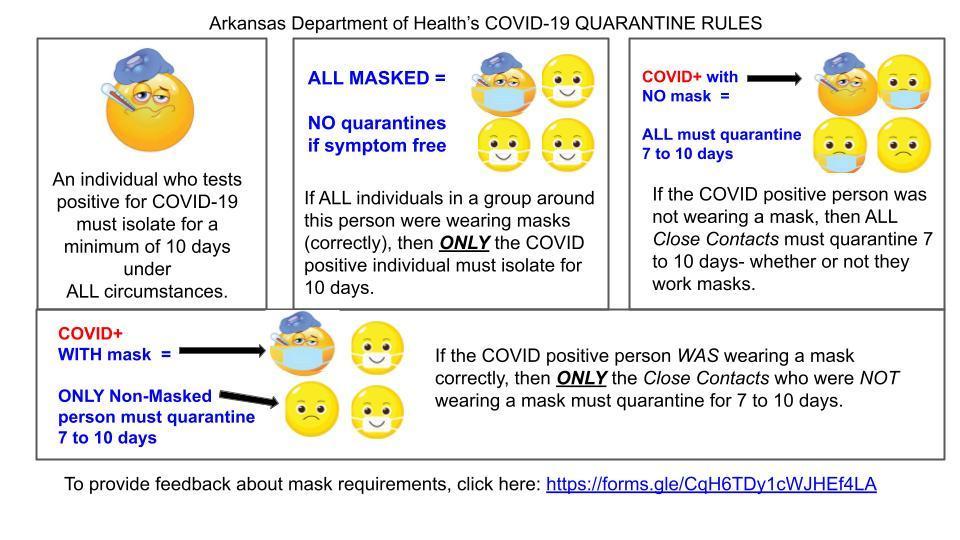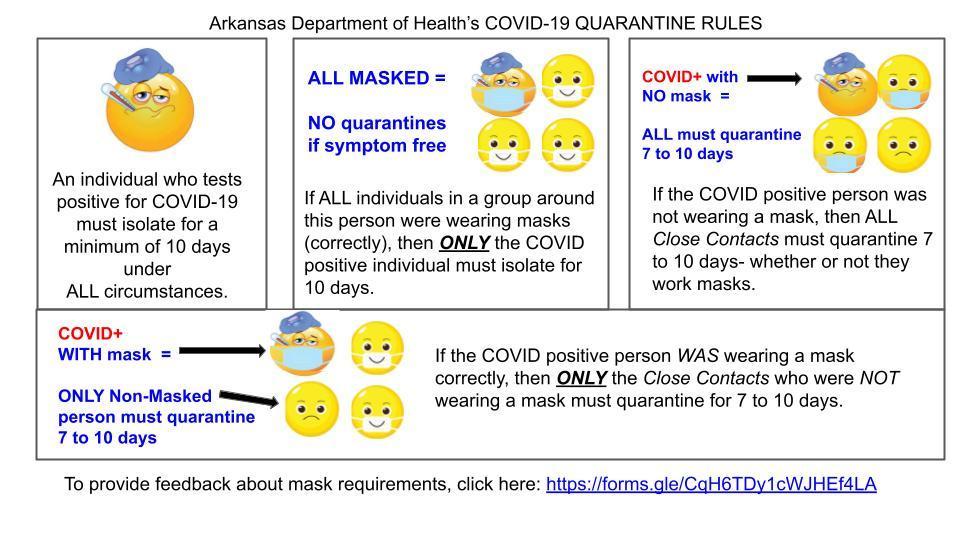 Details for Elementary Open House!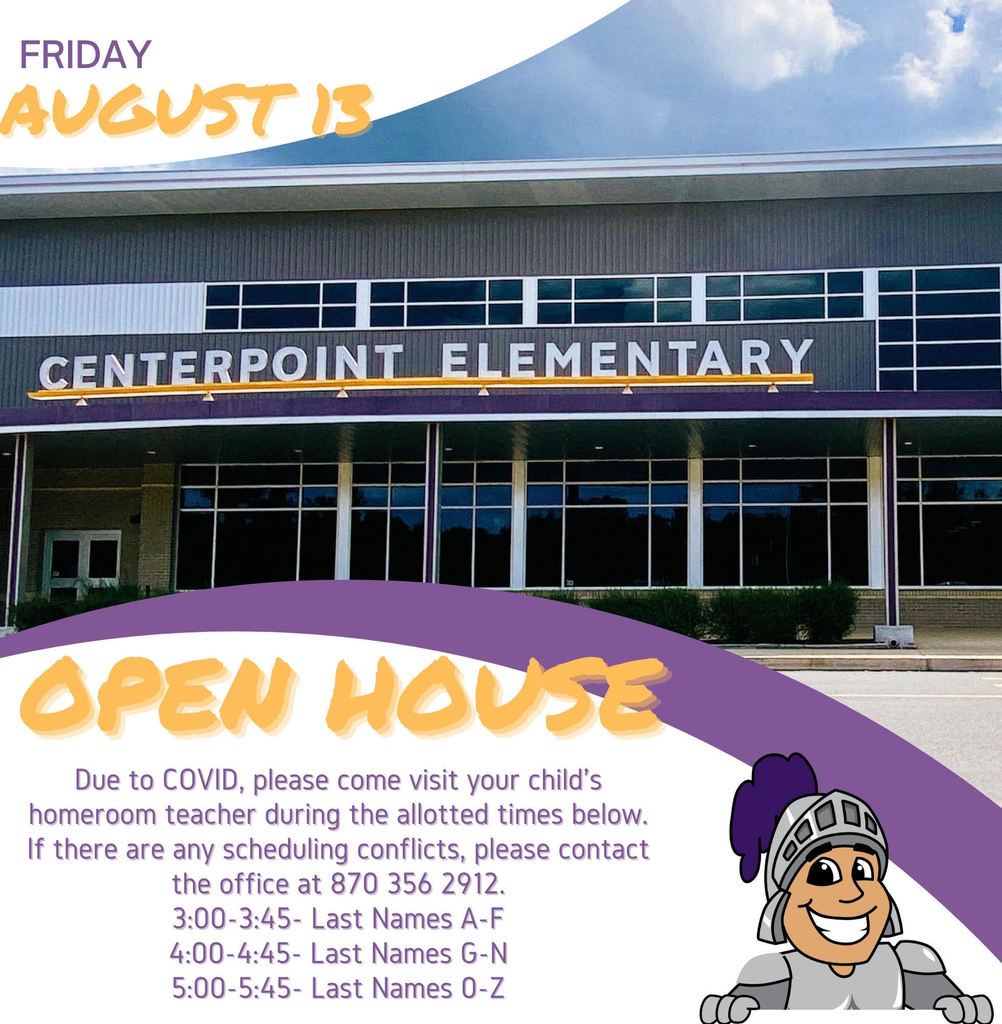 PARENTS & STUDENTS HAC (Home Access Center) is now accessible for grades 6-12. Login to view schedules and other important information.

STUDENTS: The deadline for the September ACT is Friday, August 6. Please contact Mrs. Sutton if you have any questions or need help with registering. The website for registering is
www.my.act.org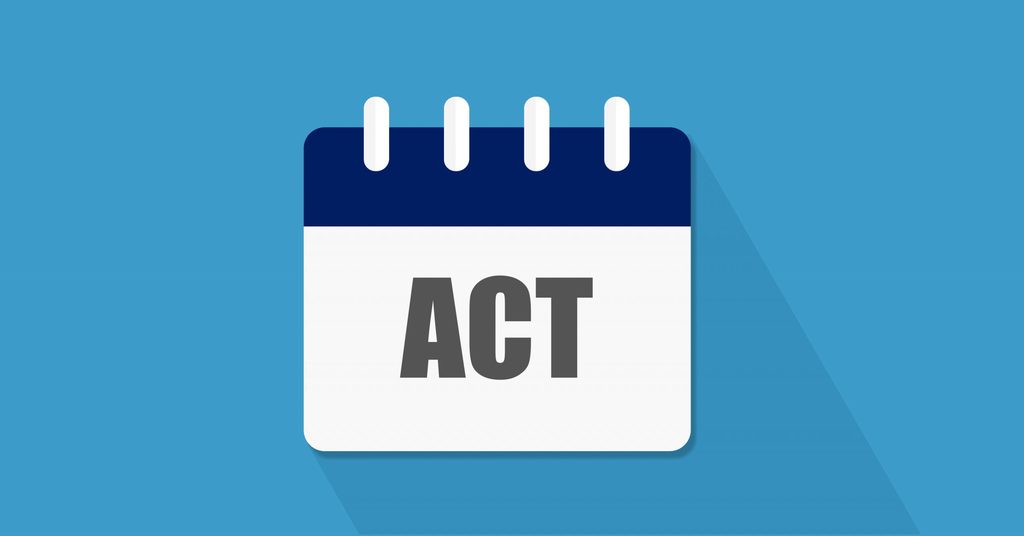 In the Centerpoint School District, we believe the best learning option is for our students to be on campus as much as safely possible. However, with the surge of additional cases of COVID-19 throughout the state, and nature of the new variant affecting children, the Centerpoint School District is reopening the opportunity for students to engage in off-site, digital learning for the 2021-22 school year. Students in grades 7-12 will engage in virtual learning through Virtual Arkansas. For information about Virtual Arkansas call the CHS office at 870.356.2912 Students in grades K - 6 will engage in virtual learning through a partnership with the Dawson Educational CoOp. For information about the Dawson program, call Bethany Smith at 870.246.3077 or email
bethany.smith@dwsonesc.com
. All virtual learners will be required to stream live daily with teachers and to complete all assigned coursework on time in order to be counted in attendance. This survey is to allow parents / students request consideration to be digital learners. This document should ONLY be filled out and submitted if parents / students wish to be digital learners. If you plan to come back on site this fall, please do not fill out this form. Please complete a separate form for every student that wishes to be considered for virtual learning. DEADLINE to submit: 12:00 noon this Thursday, August 5th.
https://forms.gle/iHnyWHkzdARNokEj8